The 'Big What If's' Need Your Vote
I just heard from a friend of mine that one of her co-workers is coaching a team of some pretty smart Ockerman Middle School students in Florence, Kentucky.
For weeks, the 'Big What If's' (that's the name they call themselves) were young researchers, collecting data, reviewing information and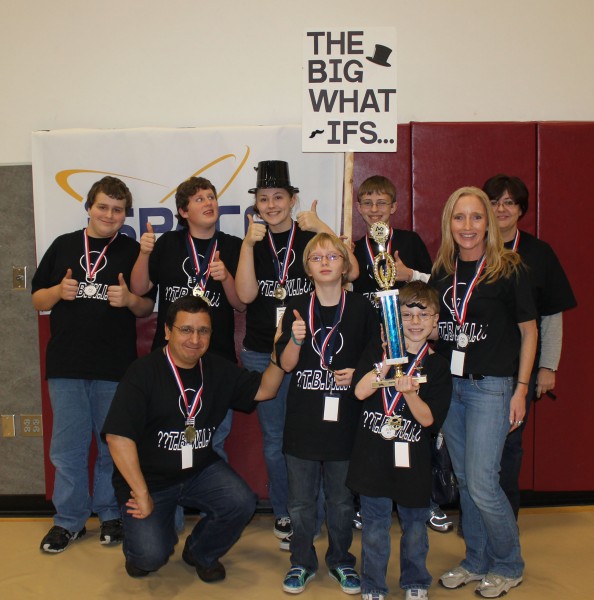 brainstorming ideas. Along the way they visited a chicken farm and met with a chemist.
And then the idea came. They invented…the TransEggit, short for the Transporting Egg Blanket. And what is a TransEggit, you may ask? That's a logical question. It is simply a blanket that covers the inside of an egg carton and its color tells you whether the eggs are safe to eat – or not. A red blanket means the eggs have been unrefrigerated for more than two hours and need to be thrown away. The color pink means the eggs need to be put back into the refrigerator right away. And white means they're ready to use.
The blanket can be used for any temperature sensitive food and it makes egg cartons recyclable.
"Salmonella, food poison, can be deadly for older adults, young children and for anyone with a low immune system. This invention alone could save several lives," said Coach Bev Coe.
I don't know about you but I'm pretty impressed. So were a group of judges at the recent Northern Kentucky Regional First LEGO League Tournament (coordinated by iSPACE), where the Big What Ifs won first place for their project presentation.
So now the team has advanced and needs your support. Their project is entered online in the FIRST® LEGO® Global Innovation Award and if they get the most votes by the end of February, 2012, they will be offered the opportunity to work with Edison Nation to professionally develop, produce, and take their invention to market. (A prize valued at up to $250,000 in product development services.) How cool is that!
"We have had a lot of fun learning and growing as a team. Everyone has encouraged us to go for this award. Everyone seems to love our idea, invention we created. Our motto is "Got Eggs!," Bev said.
Please take a minute to visit the Award page to see their entry and all of the others too. You can vote every 24 hours.
Good luck team!

2 Responses to The 'Big What If's' Need Your Vote