Alzheimer's Disease
Thank you to Krista Powers with the Alzheimer's Association, Greater Cincinnati Chapter, for this guest post.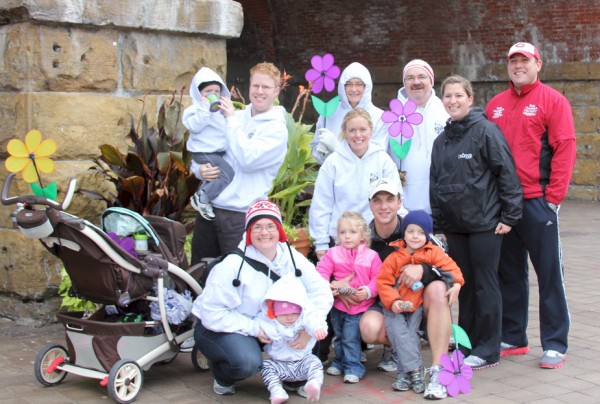 As with many who participate in the Walk to End Alzheimer's™, Alzheimer's disease is a very personal matter to Mindy Ross.
Her grandmother, Betty Giehls, died from Alzheimer's disease in December 2010, just two months after her husband of 52 years, Ralph, passed away. He was her primary caregiver for nearly 8 years when the couple lived in Arizona. When she eventually required nursing home care, he visited her on a daily basis, often several times a day.
"My grandmother always joked about losing her marbles. We told her that we were her marbles and that she would never lose us," said Mindy. "When we started this team, we thought the play on words made a lot of sense."
Last year, Mindy was one of the top individual fundraisers at the Cincinnati/Northern Kentucky Walk, raising more than $3,300. Along with her husband, Dave, she will lead her 20-member family team again this year.
"It is sometimes difficult to feel that you can make a difference with an issue as large as Alzheimer's but with the Walks you feel like every dollar can help," she said. "It is nice to share the experience as a family."
After moving from Newport, Ky. to Landon, Ohio, last fall, the Ross family will focus their efforts on the Butler, Warren & Clinton Counties Walk to End Alzheimer's in West Chester on Sept. 15. This will be the family's third Walk venue.
"My paps used to take grams to the Alzheimer's Walks in Tucson and he used the Association's services there," said Mindy. "For us here, it is rewarding to do something positive to remember my grandparents and the love they had for one another."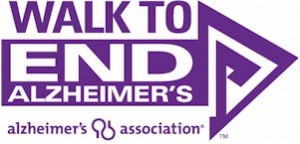 As the primary national fundraiser for the Alzheimer's Association, Walk to End Alzheimer's is an annual event that brings the community together in a show of remembrance and support for those affected by Alzheimer's disease. Proceeds from the event will directly fund programs and services of the Greater Cincinnati Chapter as well as national research efforts.
 "We were overwhelmed by the generosity of teams like Betty's Marbles," said Development Director Krista Powers. "It is our hope that people will again actively support the walk in their community because the need continues to grow every year."
To register for a Walk to End Alzheimer's event close, visit: www.alz.org/cincinnati. For more information on how to participate or organize a team, contact Diana Bosse at (513) 721-4284 or dbosse@alz.org or Amy Horn at ahorn@alz.org.
Greater Cincinnati/Northern Kentucky Walk
Saturday, October 6, 2012
Sawyer Point
705 E. Pete Rose Way
Cincinnati, OH 45202
Registration 8:30 a.m., Walk 10 a.m.
Distance of Walk Route: 5K
For other regional Walks, please visit this link.