Bernie Siegel
Life doesn't always make sense to me. I don't understand how someone so special, so filled with love, and with so much to live for, is forced into war against a vicious enemy.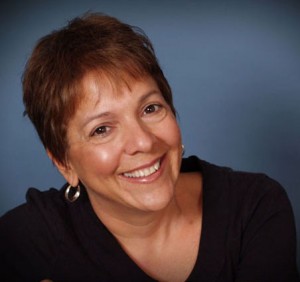 That enemy is breast cancer. And the brave warrior of whom I am speaking is my dear friend, Tami Boehmer. It was in February 2008, just months after celebrating her five year, cancer free anniversary with her husband (Mike) and daughter (Chrissy) by her side that Tami received the news – she was diagnosed with metatastic breast cancer recurrence.
To cancer – I have this to say, you have crossed the wrong person!
Tami interviewed survivors nationwide who have lived far beyond what the medical establishment predicted, and compiled their stories in an internationally acclaimed book, From Incurable to Incredible: Cancer Survivors Who Beat the Odds. Tami shares these stories, as well as valuable information on healing the body, mind and spirit; on her web site and blog, www.MiracleSurvivors.com.
Recently, Cision Navigator named Tami one of the Top 10 Most Influential Breast Cancer Bloggers on Twitter. Her blog was also named one of the top 23 breast cancer blogs by www.Healthline.com.
From Incurable to Incredible was named the winner of the Health-Medical category of the 2011 Readers Favorite Awards and award-winning finalist in the 2012 Indie Book Awards and 2011 International Book Awards. Best-selling author Bernie Siegel, MD, who wrote a foreword to her book, called it "A book everyone should read."
This Saturday, at the New Thought Unity Center in East Walnut Hills (1401 E McMillan St; Cincinnati, OH 45206) from 5 to 6 pm, she will be sharing her story.  And it is a great story to be told.