books
Do you have any extra books to share? If you donate them to Tender Mercies for their new library, you'll be enriching the lives of Cincinnati's homeless…not only by giving residents something to read and talk about, but also by giving them an opportunity to be productive because the library is run by people who live there.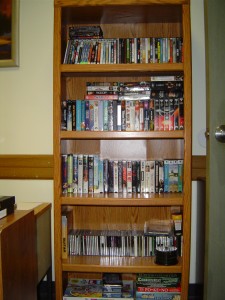 Tender Mercies provides housing and supportive services for people who are homeless and who have a mental and/emotional disability. For the 150 people who call it, they offer an environment conducive to recovery – where an individual's strengths are celebrated daily and barriers to success are addressed in a strengths-based, solution-focused manner. They partner with residents to help them achieve maximum self-sufficiency according to their ability. The residents run a Snack Shack to provide the needed personal items and food and its newly opened Library that has books, CD's, video's and games.
If you'd like to learn more about Tender Mercies or make a donation, visit www.tendermerciesinc.org or call them at (513) 721-8666. They're located at 15 West 12th Street Cincinnati, OH 45202.
It's no wonder Loveland Elementary School 3rd graders Alex and Hannah Laman love to read…and want others to experience that same joy. Brent and Angela Laman have always read to their children, in fact, ever since Alex and Hannah were babies.
So, when news came out that a lack of funding was going to cause some local school kids to not have access to books, the twins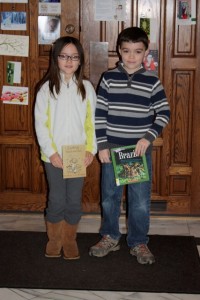 wanted to do something. With support from their parents, they had a nonprofit called 'Adopt a Book' up and running in no time.
What a great way to instill a love for giving…by encouraging children to find a way of passing along to others something that gives them so much joy.
Alex and Hannah (and Brent and Angela) have been busy reaching out to their classmates and other community groups. Their house has become a warehouse of sorts with stacks of stories – from Harry Potter to Dr. Seuss. Over 2,800 books have been donated to Adopt a Book so far; and Adopt a Book has in turn distributed 1,300 books to children through area organizations.
If you have children's books that you would like to donate, please contact them at: adoptabook@fuse.net. You can also drop books off at Beech Acres Parenting Center in Anderson (where Brent facilitates some groups) – 6881 Beechmont Ave; 45230.