Carol Sanger

Carol Sanger has been a lifelong champion for non-human (and human) animals. Her compassion has saved and enriched the lives of hundreds – if not thousands – of dogs and cats; and causes she has supported have been a lifeline for vulnerable people who cannot afford the necessary expenses of medical pet care.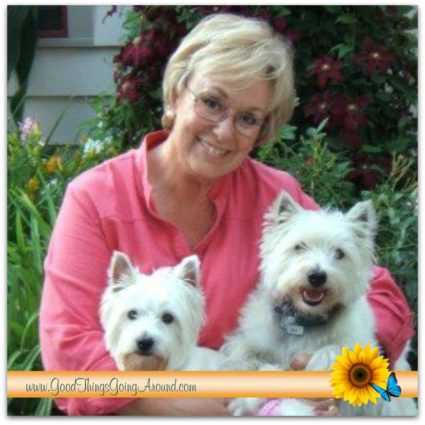 For all that she does and all that she stands for, the Cincinnati SPCA is honoring Carol with this year's P.B. Johnston Humane Care Award that will be presented at its 2016 Fur Ball Gala.
Even during her long career as vice president of external affairs for Federated Department Stores (now Macy's), she focused the company's philanthropy on animal welfare issues. However, it was upon her retirement in 2005 that she was able to devote so much energy toward volunteer efforts.
I got to know Carol when I was contracted to do public relations for United Coalition for Animals (UCAN). For five years Carol served as its board president and led its $400,000 fundraising campaign to build the region's first low-cost spay/neuter clinic. Later she helped establish (and served as its board chair for two years) the nonprofit Pets in Need of Greater Cincinnati, a nonprofit veterinarian wellness clinic for pet caregivers with financial challenges. Now she is board chair for the League for Animal Welfare, and excited about that rescue group's recent growth. The League just opened a mobile vet clinic that travels to rural communities where 90% of residents are supported with government assistance.
Of course, when you talk about Carol's volunteer work, you have to include her work with Westie (West Highland Terrier) rescues. She and another woman, Sue Durkin, took over the rescue arm of the Westie Club of Indiana in 2002, developing it into a nonprofit, Westie Rescue Indiana, that serves three states and  has cumulatively placed over 600 dogs since then. (They are in the process of dissolving it and merging it into Great Lakes Westie Rescue.)
Lisa: How did you love for Westies evolve?
Carol: We got our first Westie actually by accident in 1988. I went to a pet store with my brother Kenny to get booties for one of our Shih tzu's. The store didn't have booties but they did have a little, adorable white dog marked down for a quick sale. While I was reading a book they gave me on West Highland Terriers, Kenny was holding her. She came home with us and we named her Kippy. We were hooked and went to a breeder to get a puppy that we named Ditto. We thought all Westies would be mellow like Kippy but Ditto was very different and very busy.
Lisa:  Tell us about your first pet.
Carol: I was probably in the 4th grade when my first pet was a little black cat that my uncle, who was a builder, found in one of the houses he was building. There were actually three kittens but that little black one was my favorite. It was the runt of the litter and the others were picking on it. Animals bring out your maternal instinct. I always swore since then that I would always have a black cat. Later I had a black cat who was with me 13 years. And I have a black cat now.
Lisa: Why is this volunteer work so important to you?
Carol:  Several reasons. Being able to rescue and to watch those animals who have suffered some trauma to learn to trust again is like watching a flower bloom. Slowly it opens and there is a beautiful creature that feels safe for the first time in its life.
Also, on the other side, pets are really like surrogate kids for so many people. What society needs to recognize is the importance of pets in people's lives. Animals are so important for seniors and those who don't have much other reason to get out of bed. Pets make these people feel loved and appreciated. Helping people keep their pets is not a luxury, it is essential. It is a huge emotional connection to life and living for many.
Lisa: What meaning have pets brought to your life?
Carol: Kenny and I currently have 12 dogs, nine cats, three goats and a miniature donkey. I can't imagine life without them. They are part of our family.