Cincinnati basketball coach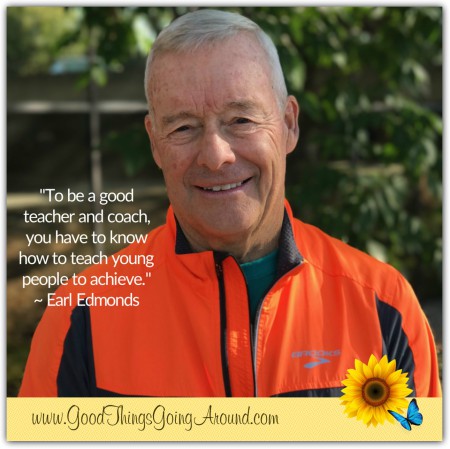 I first met Earl Edmonds at the Healthy Kids Triathlon Race of the Countryside YMCA (a public relations client of mine) and there was something about him that just stood out to me. I could tell he really enjoyed being among the young athletes. Later I got to talking with him and realized there was a lot more to discover in his life's work.
Earl's long career included being a teacher and high school basketball coach at his alma mater, Green Hills High School (his first head coaching job), at Tallawanda High School, and at Forest Park High School before becoming a principal first at Princeton High School followed Milford Main Middle School. He went on to be an administrator at Cincinnati Hills Christian Academy before retiring in 2004 (although he still teaches Sunday school at his church). It has been a distinguished path that has earned him and his teams' numerous accolades.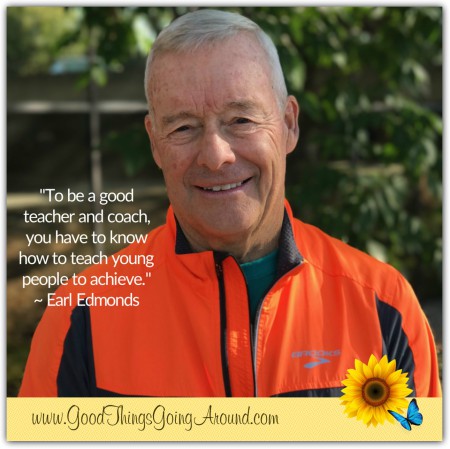 I wanted to know, where his inspiration came from. Let's get to know more about Earl, one of Greater Cincinnati's Hall of Fame basketball coaches.
Lisa: Who was someone who influenced the direction in your life?
Earl: "I was raised by my grandmother and grandfather who are both angels. We didn't have a lot but what an education I got. I look back and give my grandmother so much credit for pointing me in the right direction. She taught me so much about how to treat people. I had a wonderful father who lived with us too, he just couldn't take care of us on his own.
Lisa: Why did you become a teacher and a coach?
Earl: "The people I admired most in life were my coaches and so I always wanted to be a coach. I had a terrific English teacher who inspired me so I became a teacher. The people you admire in your life impact you. I also was always an athlete. I played football, baseball and basketball but loved basketball most. I loved teaching novels and grammar, but I also just love being around kids.
Lisa: What do you think it takes to be a good teacher and coach?
Earl: "I see coaching as teaching and teaching as coaching. To be a good coach, you need to break down the sport and teach the skills. You need to understand how to teach young people to achieve. In a classroom, I always felt like I had to coach and encourage kids.
As a coach and teacher, it is important to be positive, be truthful and honest with kids, get along with them but also you have to be in a position to make some tough decisions. You need to be able to relate to everyone, and create a genuine family feeling which involves loving one another like a family. It is the same with being the principal. Both students and staff have to feel that. Sometimes that human connection gets lost with all the paperwork but the  most successful people make that a priority. You need to Instill respect for each other – similar on the basketball court and in a classroom. I am a believer in Johnny Wooden, who went on to win 10 championships at UCLA.  I have read every one of his books.
Lisa: Of what are you most proud when looking back at your career?
Earl: "I had an opportunity to coach and teach both of my sons, which is a unique experience for a father to have and it was very rewarding personally. I loved being in that role as I got to know them in a way that I think many fathers don't get to know their sons. I treasure that. My oldest boy is now the head basketball coach at Wyoming High School, and my younger boy just completed his 10th Louisville Ironman. I saw that toughness in him from being his coach.
When I was principal at Milford Main Middle School, the school was named to the Ohio Hall of Fame and that for me was like winning a state championship in basketball. I was there for five years.
Last April, I was named to the Greater Cincinnati Basketball Hall of Fame which was a huge honor. I got there from coaching some really great players and having a 70% winning career.
Lisa: Was there any advice you have received that you pass along to others?
Earl: "I remember hearing Lou Holtz speak once and he mentioned three rules to follow in life: Do the right thing. Do your best. Treat other people the way you want to be treated. Those three rules made a big impression on me and I try to bring that into my Sunday school class where I still teach, and in life."