Cincinnati coat drive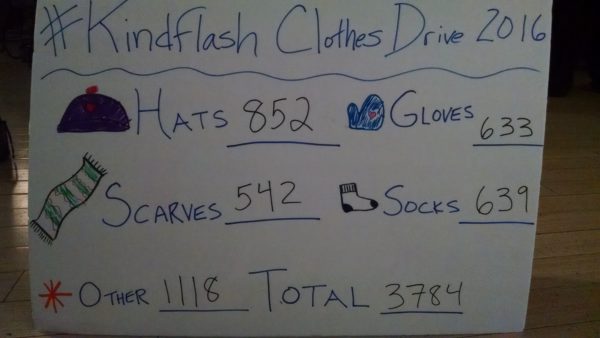 It is that time of year again. Liz Wu and others of #KindFlash, a group of Cincinnati area volunteers doing acts of kindness, are organizing their annual clothes drive and they need help. During last year's #Kindflash clothes drive, they collected 3,700+ warm clothing items and distributed them across 51 Greater Cincinnati neighborhoods. This year, they plan to exceed those numbers – but  will need help!
They are seeking volunteers to pick up donation items (hats, gloves, scarves, socks) from a designated local venue on Jan 18 or 19, pack them in a ziplock bag with the provided postcards, and distribute them in an assigned neighborhood anytime from Jan 20-22. Volunteers are also asked to photograph the process, share photos, and spread the word. It is a small, quick task, but has a HUGE impact!
If you are interested in volunteering, please sign up ASAP at this link.
If you have any questions, please feel free to email kindlfash@gmail.com or call 513-580-8289.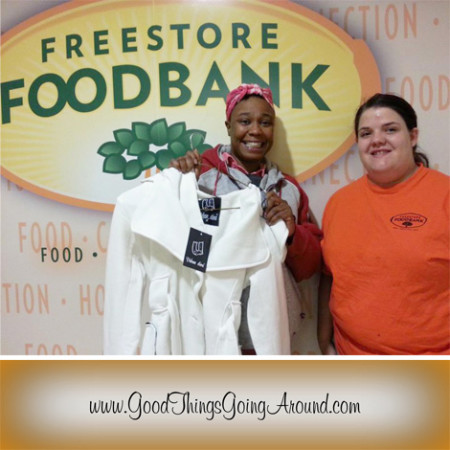 Yes, the Freestore Foodbank – a Cincinnati nonprofit organization – does SO much for helping to ensure those in need don't have to be without nutrition. But it also does SO much more. Meet Niki, one of the recipients of the more than 700 donated coats and 500 donated handmade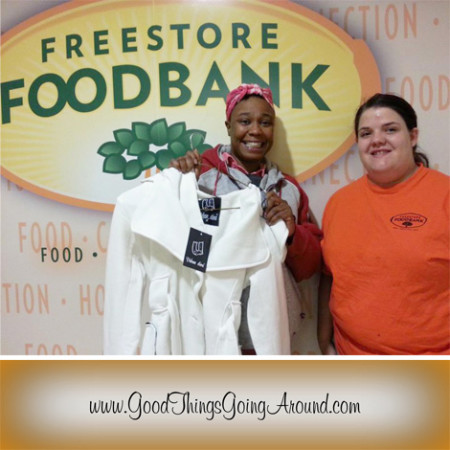 scarves and hats. She knows what it is like to hit rock bottom and climb your way back, with some help.
Niki spent two years living with the day-in and day-out fear of the uncertainty that comes from sleeping on the streets, and not being able to find a job. The Freestore Foodbank provided her with food, but also with clothing and referrals to employers. It also got her into her own apartment.
How did that feel to her?
"When I got the keys in my hand, I bent down and kissed the ground. I'm not homeless anymore!," Niki said.
If you would like to volunteer or donate to the Freestore Foodbank, please click here.