Cincinnati fitness for children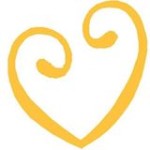 There are so many reasons why kids need to be active. Among the benefits are physical and mental exercise, practicing positive social skills, and a sense of accomplishment and fun.
Now, just as The Children's Home of Cincinnati is becoming more involved with integrated healthcare efforts, it has opened a brand new fitness equipment park for the children in its care. It was funded by a grant from The National Recreation Foundation.  The park was assembled by students from The Children's Home Ready Set Work! program and staff from the Facilities team. It has a variety of equipment including pull up bars, step ups, rowing machines, chin ups, leg presses and more.
"Our new park will allow our students and staff to focus on physical health and well-being in addition to mental health.  Students will even be able to see their progression and set goals for themselves through their own personal fitness tracker," Kenna Goodrich, PR and special events coordinator for The Children's Home of Cincinnati told me.
Founded in 1864, The Children's Home is a Cincinnati nonprofit organization with more than 20 programs and services to guide young people and their families facing social, behavioral and learning challenges toward successful functioning in their homes, schools and communities. Over 6,600 children and their families were served last fiscal year.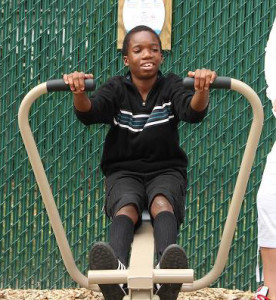 Who will be using the new fitness equipment? Kenna told me, "Students, ages 13 and up, and staff will all be able to use the equipment.  This includes students from The Children's Home Upper School and Partial Hospitalization programs specifically. The Upper School and Partial Hospitalization are two of our on campus programs.  They will get to use the park during gym class. Many of the children we serve suffer from trauma and are therefore experiencing different types of learning, social and behavioral vulnerabilities."