Cincinnati homeless youth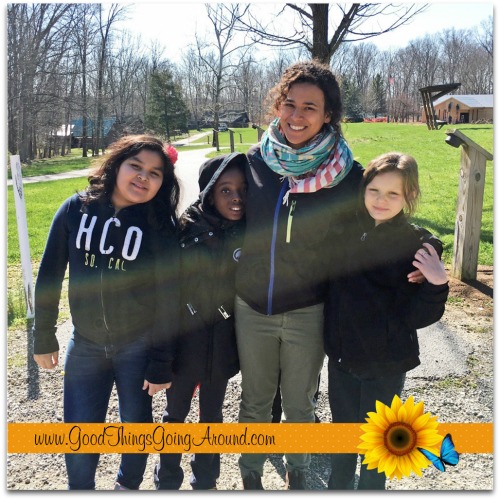 Lily Raphael is program manager for a nonprofit organization that has a soft spot in my heart, UpSpring. If you are unfamiliar, each year UpSpring removes barriers in the way of classroom and life success for more than 3,000 Greater Cincinnati youth experiencing homelessness. The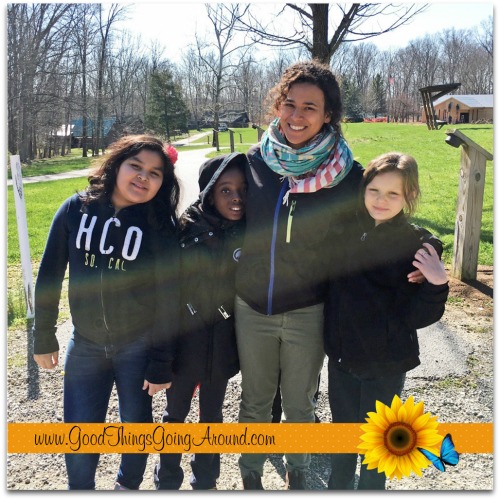 organization recently wrapped up a very successful school supply drive. Being a part of it, getting to see firsthand the impact of so many generous volunteers and donors on young people, and just working everyday around students showing such fortitude in the face of truly difficult circumstances has been life changing for Lily. She shares some of her thoughts below.
"Working with young people is so inspiring and energizing.  I love that my work challenges me to create, think quick, and problem solve, and that each day is different.  I also love working for an organization that creates environments and experiences for kids to just be kids.  Due to the trauma and challenges that children experiencing homelessness face, their living situation often asks of them to act more like adults, causing their childhood to be accelerated in some ways but then unlived in other ways.  For me, this work has taught me the importance of consistency and stability, and how easily it is taken for granted by people who have it."
About the School Supply Campaign
"One of the highlights of our campaign regarding our donors and volunteers is how many people got their children involved in supporting this effort.  All in all, around 25 kids assisted with filling backpacks at donor and volunteer backpack stuffing events.  When kids learn about the work we are doing and the effects of being homeless as a child, it is so powerful to see their willingness and enthusiasm to help out.  After all, some of the kids we serve could very well be their peers, and we feel that is really impactful for kids to realize this.
Since the need was much higher than we anticipated this year, I was initially concerned about being able to fulfill all the requests we had.  But we did it, and we certainly have many people to thank for that.  Through amazing individuals and groups coming together to lend their support, we were able to make sure that every request we had was met, ultimately serving more than 1,100 children experiencing homelessness this season.  It feels really good knowing that we didn't have to turn anyone away.  Delivering the resources was a great opportunity to connect with our partners.  I was so happy to hear from them how helpful all these resources are for the families and children they serve. I even had the opportunity to deliver directly to one of the families whose children were in our Summer 360° program.  Since we don't typically meet the families we provide resources to, I appreciated being able to connect personally with the grandmother who shared some of what her family's experienced with me. As she discussed how important education was to her family, I admired her determination and selflessness in ensuring that her grandchildren could continue to go to school in spite of their living situation being in flux.
For the recipients of these resources, this effort is a huge help.  Back-to-school season involves so many expenses, none of which can really be cut out.  With extra support for uniforms, transportation, and school supplies, parents are able to meet the requirements for their kids' schools.  And ultimately, this ensures that the children we serve do not have to miss out on (or be singled out during) those critical first days of school because they didn't have what they needed."

It is pretty difficult to grasp that in our Greater Cincinnati region, there are an estimated 7,000 children among us each year who know what it is like to be called 'homeless.' They are young and impressionable and facing life challenges none of us should have to understand.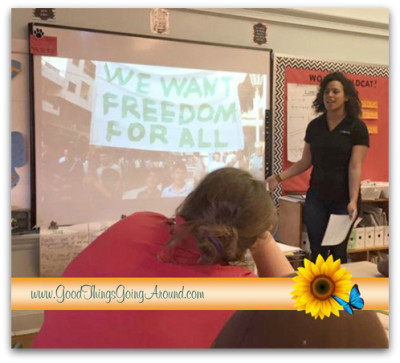 UpSpring (formerly Faces Without Places) is a wonderful Cincinnati nonprofit organization that each year empowers over 3,000 youth without permanent places to call home, removing barriers and providing inspiration for them to succeed in the classroom and in life.
This year UpSpring began a new after school program at Newport Intermediate called Club Diversity, and already it is opening students' minds to new, unique growth opportunities.
Early this year, Club Diversity students got to know peers from across the globe who, like themselves, face daily challenges in life. Partnering with Crisis Relief Overseas, a veteran based organization that is meeting the medical needs of nearly 700,000 Syrian refugees residing in Jordan, UpSpring teens began a communication 'penpal' exchange with Syrian children.
Chris Erdmann, co-founder and president of Crisis Relief Overseas, shared with the Newport students how so many of these refugee children and families suffer from severe Post Traumatic Stress Disorder following the bombings to their cities and subsequent stress of fleeing the only place they called home. Chris also shared the importance of the penpal program in aiding the recovery and healing process.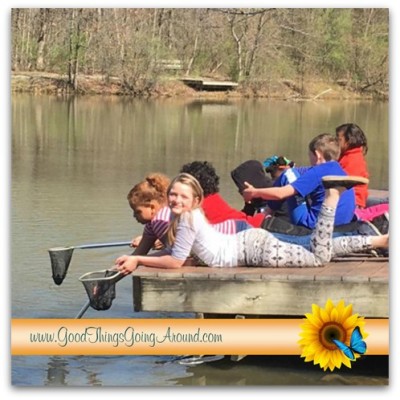 UpSpring's newsletter summed the program up this way: "In addition to shedding light on the many layers of homelessness experienced worldwide, through this project, we hope to also emphasize the simple but essential human need to be listened to, cared about, and understood."
As an alumni of a childhood international exchange program, Children's International Summer Village, I know firsthand the great learning lesson there. In addition to those benefits UpSpring pointed out, exchanges like that close gaps and teach young minds how alike we are in many important ways.
That same group of students had even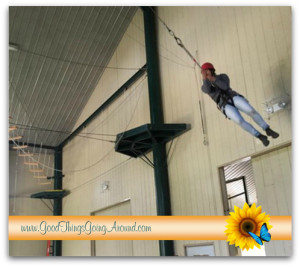 more growth experiences when they spent three days of their spring break at Camp Joy, pushing themselves beyond their comfort levels, working together as a team and individually, doing activities many adults have never done.
Thank you to the staff, volunteers and supporters of UpSpring for teaching children in very difficult situations so much about their world, and enabling them to grow and dream and pursue goals.