Cincinnati Parks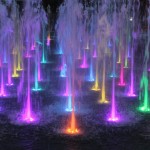 The big kid at heart in me can hardly wait to see the new elements of our Cincinnati Parks' Smale Park, truly one of our city's great gems.
On May 12, this new spectacular 'Splas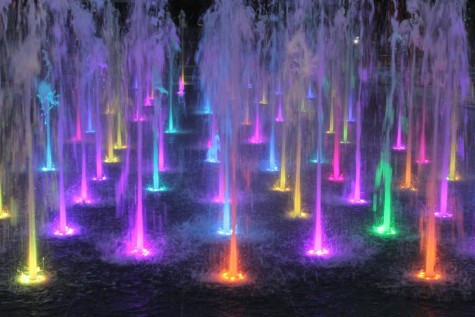 h & Play' Susan and Joe Pichler Fountains element opens atop the carousel plaza.
And, speaking of the Carol Ann's Carousel…it opens May 16,  just west of the Roebling Suspension Bridge in downtown Cincinnati. Located inside a glass building, the carousel is 20 feet tall and 46 feet in diameter and will operate year-round. The Cincinnati Parks Foundation received a $5 million gift from the Carol Ann and Ralph V. Haile, Jr. / U.S. Bank Foundation to build the carousel, which honors Carol Ann Haile's philanthropic vision.
You can bet you will be seeing me there this summer!
What makes this carousel ride even more special is that its 44 animal characters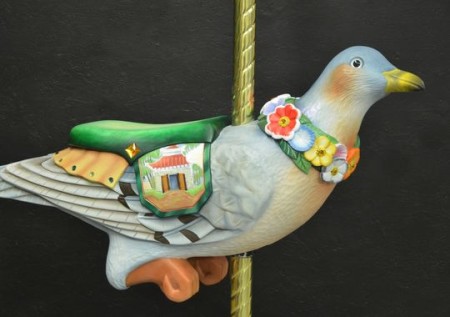 are hand carved and each tells a story of our great city.  This one is Martha, the Last Passenger Pigeon.  After magnanimous efforts to save from extinction the beautiful bird that once numbered in the billions, her death at our Cincinnati Zoo resulted in stronger conservation laws.
The paintings on the carousel feature a whimsical exploration of one of Cincinnati's parks. Animals featured in the paintings include an elephant flying a kite at Ault Park; giraffes enjoying the sunset at the Alms Park overlook; a squirrel, toad, and lizard band playing in Washington Park; and an artist owl painting the Abraham Lincoln statue at Lytle Park, with the Taft Museum of Art in the distance.
Local artist Jonathan Queen was selected to create them.  "My own experiences in Cincinnati's parks inspired most of these scenes," he said. "I also thought about my own family and what we've enjoyed doing together in the parks."
In addition to the Cincinnati Parks landscapes, Jonathan worked with ArtWorks apprentices to paint 16 views of Cincinnati architectural landmarks for the center of the carousel.
His paintings appear effortless, but they required nearly two years of painstaking work. You can that work in an exhibition at the Taft Museum of Art called From Studio to Carousel: The Whimsical World of Jonathan Queen from May 22 to September 6, 2015.
The exhibition will include preliminary sketches, clay models of animals, and all 16 painted studies.
ARTIST TALK: JONATHAN QUEEN
Thursday, June 4, 7 p.m.
Jonathan Queen will discuss his work decorating Carol Ann's Carousel and From Studio to Carousel: The Whimsical World of Jonathan Queen in the Sinton Gallery. Reception to follow.
FREE Taft Members and Students. $10 Public (includes Museum admission)
Reservations: (513) 684-4515 or taftmuseum.org

I've been writing my pet behavior column for Hyde Park Living for many years and it is so rewarding to me when I hear from readers who find my information valuable. A few weeks back I got a call from Dianne Wente of Cincinnati Parks. She gets the magazine in her home and asked me to be her guest at an upcoming Canine Camp.
 A Canine Camp? Absolutely!
What a neat idea. I was very flattered that she wanted me to join them. For four consecutive Saturdays that began last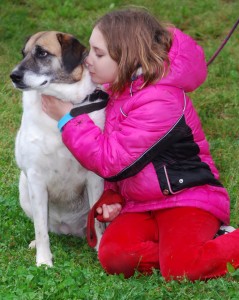 weekend, 25 owners and their favorite furry companion are spending the morning in one of Cincinnati's beautiful parks – French Park.
Each session begins with a guided 30 minute walk followed by a presenter and then games and prizes. Last week Nancy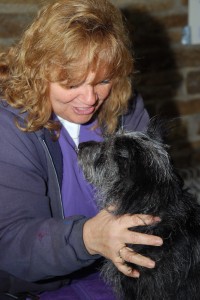 Schulte, M.ED., with Caring Touch Canine Massage, demonstrated how owners can indulge their pet with some relaxing human pampering. Then it was off to the grassy area for a different twist on the childhood game Green Light-Red Light and another activity.
How much fun. What a great way to meet others who share a love for dogs while spending quality time with your own? And by the way, all of the campers walk away with some pretty nice gifts.
To see my Canine Camp photo album on Facebook, please click here.
Cincinnati Parks August Camp
Cincinnati Parks is accepting registration now for its August camp. Below is a list of presenters.
To register, either call 513-321-6070 or visit Cincinnati Parks at this link. But hurry… space is limited!
Aug 4th – Staff of the Care Center of Blue Ash
Emergency veterinary clinic staff will help pet owners recognize medical issues and begin to care for your best friend during the initial phases of an emergency. Note: Audrey Ann Photography will be onsite at this session. Come as you are or dress up your dog for a professional photo of your Camp Canine experience.
Aug 11th – Donetta Zimmerman, Animal Communicator
Donetta will tell you what your dog is "thinking"! She is well known throughout Greater Cincinnati and has worked with race horses, zoo animals, cats, dogs, you name it!
Aug 18th – Glenna Mockbee, Therapy Pets of Greater Cincinnati
Discover the many benefits therapy pets provide patients at acute, rehabilitation and palliative healthcare facilities. Maybe your canine companion would be a perfect candidate!
Aug 25th – Liz Naber, Buckeye Search & Rescue Dogs
Learn how these amazing dogs and their handlers are trained to locate missing people. Watch a demonstration as they locate a "missing person" from our group.