Horan Associates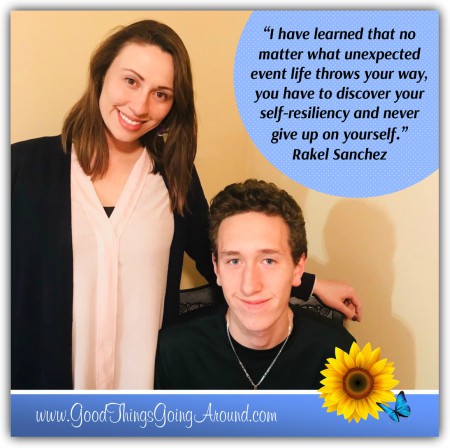 I have been involved with Toast of the Town Toastmasters Club in Kenwood for close to a year now. In addition to the incredible opportunity it has given me to practice and hone my speaking skills, it has opened a door through which I have built relationships with many uplifting and inspirational people.
Rakel Sanchez, health management director at Horan, is among them. Most definitely she is one of the reasons I look forward to my Tuesdays at Noon. She greets everyone with a smile. Whether or not she has known you for a year or an hour, she asks questions to learn more about you. She encourages you to participate. When she serves as an evaluator – a role I think is one of the most difficult of roles – she gives positive, constructive feedback in a way that makes people feel good about themselves and their abilities. As a fellow Board member, I have seen how she steps up to the plate with creative ideas and initiative to take on tasks for the betterment of our Club.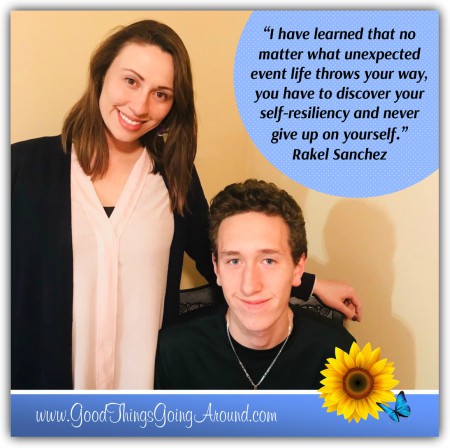 One day, Rakel shared with us a very personal story about her journey and life lessons from having been a teenage mother.  It touched all of us. It gave us yet one more reason to be proud to have her as one of our leaders. Since I didn't record it, I asked Rakel if she would write some of that story for my blog. Please read it below.
In her own words…
"A life challenge that I overcame was not allowing an event, that shaped my life forever, to derail me from achieving my dreams.
When I was 16 years old, I became a teenage mother. As one can imagine, this had a profound effect on my life and my future. However; I was determined to not allow my new identity of being a teenage mother define my legacy and close doors on my future. Instead, I allowed for it to become the catalyst in which I would strive to achieve my goals, not only for myself but for my young son.
As challenging as it was to redefine who I was as a young adult, I knew that without an education my life dreams would not be achieved. Ultimately, what I sought was to become an independent woman who could support myself and my child and provide the life I knew he deserved.
I graduated high school with honors and continued my studies at a local community college. Upon receiving my associate's degree I continued forward to a four year college and graduated two years later with a bachelor's degree in health education with honors. From there, I went on to pursue an advanced degree and graduated a few years later with my master's degree in public health.  It has been more than 16 years since then. My life was forever changed by the birth of my son but, because of my strength, determination, grit, family support, and faith in God I would not be where I am today.
I have learned through my life challenge, no matter what unexpected event life throws your way, you have to discover your self-resiliency and never give up on yourself. We all face trials and tribulations but the key to overcoming any obstacle is to have faith, do the work, make the sacrifices, and surround yourself with people who are going to uplift you–especially when you feel defeated. Know that it will not be an easy path but once you climb the mountain and get to the top, the view is AMAZING and it's in that moment you realize the gift was in the climb."