Hoxworth Blood Center

Today I'd like to meet you to Alecia Lipton.  You may have seen her on television, in print, or around town. As the spokesperson for Hoxworth Blood Center, she has a valuable message to share with our community. Blood donations are critically important to all of us. According to Hoxworth's website, every day, 300 blood donors and 40 platelet donors are needed to help save lives in our local community.  That is why, on any given week you may hear about businesses, schools, or civic organizations partnering with Hoxworth to host blood drives. It keeps Alecia and her team pretty busy. Let's learn more about her.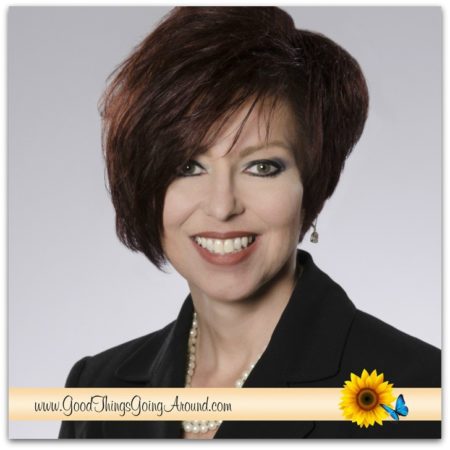 Lisa: Tell us in a paragraph or two some background information about yourself.
Alecia: I was raised in the rural community of Greenfield, Ohio and attended Morehead State University majoring in Broadcasting.  Upon graduation I quit a job behind the microphone and began working in health care marketing.  I spent nearly 20 years working in Retirement Living Communities in the Cincinnati/Dayton Region; as well as consulting in Tulsa, Oklahoma.  I have been working as the Public Information Officer at Hoxworth Blood Center for 8.5 years.  I absolutely love my job because at the end of each day I know that we have made a difference in the lives of patients in our area hospitals.  I have had the privilege of meeting many blood recipients and have been brought to tears when they or their families have thanked us for the work that we do.
My husband and I recently downsized and purchased a 119 year old home in Lebanon, Ohio.  We love the community and the walkability.  I can take the dogs for a walk on the weekend and pick up a cup of coffee and pastry (just 2 blocks away) at Royce Café.   The home has a lot of character and meshes well with my eclectic style.
Lisa: What is something about you that people may not know about you?
Alecia: I love college football.  This is probably due to being raised in a football family.  My great uncle is Ara Parseghian who began his football coaching career at Miami University, followed by North Western and commencing at Notre Dame while winning 2 National Championships!  Growing up we always watched Notre Dame football on Saturdays.  The tradition continues as I still enjoy college football but our house in now divided on Saturdays rooting between the Purdue Boilermakers (my husband), Notre Dame Fighting Irish and the University of Cincinnati Bearcats.
Lisa: Who is someone who has inspired you in your life, how and why?
Alecia: I feel fortunate to have many people in my life who have been inspirational to me; therefore this questions is the most difficult to answer.  I believe, it would be my mother, Susan Koch.  She has definitely always been my toughest critic, but has always had my back and taught me to never quit and that I could accomplish anything I set my mind on.  As an early teen she pushed me out of my shyness  and encouraged me to audition for dance team.  I made the dance team, made life-long friends and found a new passion.  Later, during college when I was feeling homesick and discouraged she kept me moving along with words of encouragement.  My mother is truly my best friend as she has been by my side through good times and bad.  We talk on the phone daily and share the details of most everything.  She serves as my sounding board and to this day helps me put life into perspective and not let the little things drag me down.  She inspires me as she is the first person to help out a friend in need.  Not only is she my sounding board but many of her friends (and mine) seek her opinion on professional and personal matters.  She organizes and plans to make sure that events are special for all involved whether it is a girls trip, a family gathering or simply friends meeting for lunch.  She is gregarious and outgoing, an attribute that I envy in her.  Sure, I am a bit biased, as she is my mother, but her openness, altruism and acceptance of everyone is truly inspirational to me.
Lisa: What is an accomplishment or overcome challenge for which you are proud?
Alecia: Sometimes we don't know how strong we are until faced with a challenge.  I divorced when my children were 6 months old and 4 years of age.  Being a single mother brings about many challenges.  I learned early on that I could not count on regular child support payments and that in order to fully provide for my children I needed to further my education.  I re-enrolled in college and graduated from Miami University.  I did this while working full time (which required weekly visits to Tulsa, Oklahoma) and raising two children.  Yes, there were some sleepless nights, final exams being studied for while consoling children with the chicken pox and the feeling that I just couldn't do it all.  I am proud of this accomplishment because I did do it all.  I completed my degree, my children came out unscathed and happy, and I could smile knowing that I did it…I did it all (but tired and in need of a vacation J).
Lisa: What is one of your life lessons?
Alecia: Always go with your gut feeling.  I found that in both personal and professional situations that my gut feeling is always right.  The few times that I have ignored that nagging pull in one direction or another I have regretted it.  I suppose that gut feeling is our uncluttered sub-conscience leading us in the right direction without the influence of outside distraction.
Lisa:  What are some of your simple pleasures?
Alecia: I love baking and cooking.  When I am stressed and in need of decompression time I go to my kitchen and bake.  My family, friends and co-workers benefit from this.  At times I have accused my 18 year old son of stressing me out in order to get chocolate chip cookies and coffee cake.  Many of my recipes belonged to my grandmother.  When I start baking it takes me back to Saturday mornings when I would help he in the kitchen baking cookies, pies and sugar snails (a mixture of sugar, cinnamon and butter rolled in pie dough).
#GoodThingsCincy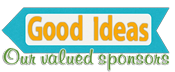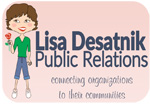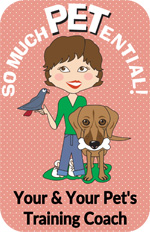 According to Hoxworth Blood Center, University of Cincinnati, Cincinnati area high school students have an important role to play in saving lives. Roughly 13% of Hoxworth's total yearly blood collections come from high school blood drives. In fact, during the 2013 2014 academic year, 107 individual high schools hosted 174 blood drives for a total of 8,726 donations.
Through Hoxworth's High School Program students who organize blood drives learn valuable skills in leadership, community service, communication, project management, planning, setting and reaching goals and teamwork.  "Without the student blood donors Hoxworth would not be able to adequately meet the needs of patients in the 30 Tri-State hospitals that we serve," said Alecia Lipton, Hoxworth community relations manager.
Recently Hoxworth awarded eight scholarships to these young participants, selected based upon a submitted short thirty second video encouraging blood donations. Winners received $250 and an iPad Air.
Thirty-eight students applied. Below are the scholarship winners.
1. Holly Rack, McAuley High School
2. Allison Kenneally, Mason High School
3. Emma Nienaber, Taylor High School
4. Megan Hamberg, Bishop Brossart High School
5. Maggie Flanagan, Notre Dame Academy
6. Brianna Berry, Boone County High School
7. Kristopher Folden, Hughes STEM High School
8. Ryan Hodge, Deer Park High School
Moeller High School was also honored with the Tom Roebel Award of Excellence.  The Tom Roebel Award of Excellence is named in honor of this former Roger Bacon High School teacher and blood drive coordinator, whose commitment to the success of his high school blood drives exemplified the spirit of community service. Mr. Roebel's legacy lives on through this award that identifies one high school annually, which has demonstrated outstanding commitment to the success of its own blood drives.  Moeller high school was selected for this award as they had 37 platelet donations during the academic year.
For more information about our high school program, please click here.
About Hoxworth:
Hoxworth Blood Center, University of Cincinnati was founded in 1938 and serves 30 hospitals in 17 counties in Southwestern Ohio, Northern Kentucky and Southeastern Indiana. Annually, Hoxworth collects more than 90,000 units of blood from local donors to help save the lives of patients in area hospitals. Hoxworth Blood Center.  All Types Welcome.