international exchange program

When I first heard about the Greater Cincinnati World Affairs Council, it brought me back to my earliest experience of learning about people whose cultures are different from my own. (You can read about it here.) What an important cause, now more than ever.
As an adult, if you are looking for an opportunity to get to know and understand people from other countries, getting involved wi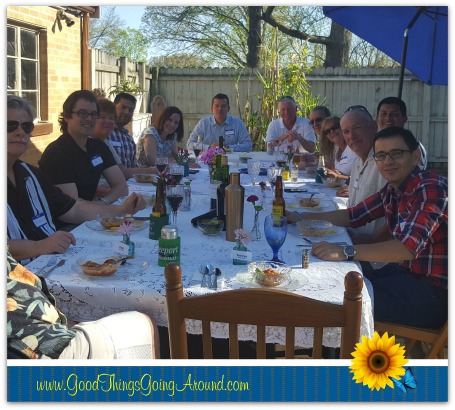 th the Greater Cincinnati World Affairs Council is a great way to start. The nonprofit organization builds global understanding and promotes international awareness through education, information and exchange of people and ideas.
Awarded the 2012 Best of the City Award from Cincinnati Magazine, its more than 1,600 supporters include individuals, corporate, civic and academic members, and community volunteers who host visitors in their homes. It has welcomed visitors to our Greater Cincinnati region from over 100 countries; about 300 visitors annually. And about 9000 students have increased their global skills through its programs. It is affiliated with the National Council for International Visitors.
To learn more about volunteer opportunities, please click here.
"Just" Dinner with international guests through the US Department of State premier exchange program, The International Visitor Leadership Program (IVLP) with Greater Cincinnati volunteer host family. It is a wonderful two-way exchange of politics, similarities and differences, culture, family, professions, & more! Hosting is one of the most beneficial ways for Americans and visitors to put a true face to countries.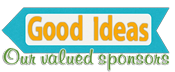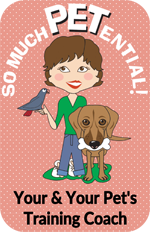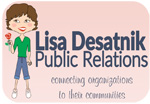 In life, we learn so much from our experiences. They shape and teach us, how to see our world and those who share it with us. When we get to know one other, we break down stereotypes, open communication, bridge understanding and come to appreciate the unique gift each person offers.
I was 11 years old when I went through my first interviewing process. I was applying to be one of four students selected to represent Cincinnati, and the United States, in an international friendship program known as Children's International Summer Village. Founded right here in Cincinnati in 1951, CISV chapters across the globe host summer camp-like villages where delegations of 11 year -olds from diverse countries learn about peace by gaining understanding and building friendships. Impressionable minds come to see beyond differences to realize how alike they are as human beings.
I was a finalist that year which meant that, while I didn't attend a Village, I and my family began the process of welcoming to our home Irene, a girl from another country, Sweden. While she was here, she and I attended a day camp similar to the village only we went home every night, where we spent our days among dozens of other young people, many of whom spoke limited to no English. And the following year, at 12 years of age, I boarded a plane with other Cincinnati children to spend five weeks in Sweden with Irene's family.
I will never forget those early experiences and the influence they have had on my life. It is an incredible gift to come to know someone different from yourself. You grow as a person. You grow in your perspective. You appreciate differences. You thirst for learning and you become more welcoming to those whose cultures, religions, backgrounds, and ways of life are not like your own.
Since then, I continued my journey. In high school, I became involved with AFS, an interchange program. Camilla, who I still consider my Swedish sister, lived with us for a year. I was president of the Wyoming High School chapter my senior year. As an adult, I volunteered as a driver for the Tennis Masters Tournament in Mason for about 17 years getting to meet people from around the globe, even opening my home to a young tennis player from Brazil one year. I served on the board of the CISV Cincinnati Chapter for several years, and my brother and his wife adopted my niece, Kalianni, from India. Through my career and personal life, I am involved with causes that bring people together through and celebrate difference.
The lessons that you learn from getting to know and appreciate people who do and say and experience life unlike yourself truly are transformational. Stereotypes are dispelled as you come to know people as individuals, human beings who have their own unique qualities and share a common need for being seen and welcomed. Communication barriers are broken down, replaced with open conversation. Workplaces and communities are strengthened by diverse people participating together. World peace is given new perspective as places on a map and cultures that are foreign to us, represent individuals, relationships, and feelings.
You need not have to wait until adulthood to enter this classroom. Teaching young children to value and include others who are different from themselves is an incredibly important lesson. There are so many opportunities through school and the community to get to know others with different beliefs, ways of getting around, learning styles, backgrounds, ages, and cultures. As adult role models, we have a great responsibility to be setting an example, to be encouraging those experiences, to be helping children navigate the journey and grow into caring, welcoming adults.
And, as adults, we too can learn and grow so much from each other. When we include people who are different from ourselves, we are all better for it.