Kate Lopez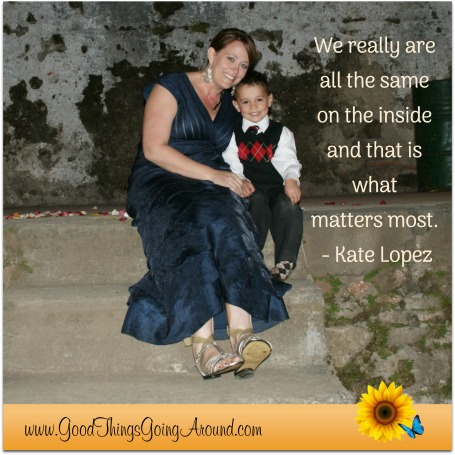 I am so fortunate that my work allows me the opportunity to get to know some incredible people who are so passionate about their cause. Kate Lopez is definitely among them. She and I met when I coordinated the marketing/public relations for the 2015 Cincinnati ReelAbilities Film Festival organized by LADD, Inc. and we are working together again on the 2017 Festival. Kate is such a joy to be around. On a big event, with so many missing pieces, it is great to be working with someone like her who takes initiative and does what it takes to get the job done and done well. And with a smile on her face!  For this Festival, Kate is an instrumental member of our team and the amazing thing is she is doing it while living temporarily with her family in Nashville, Tennessee. She commutes back and forth frequently.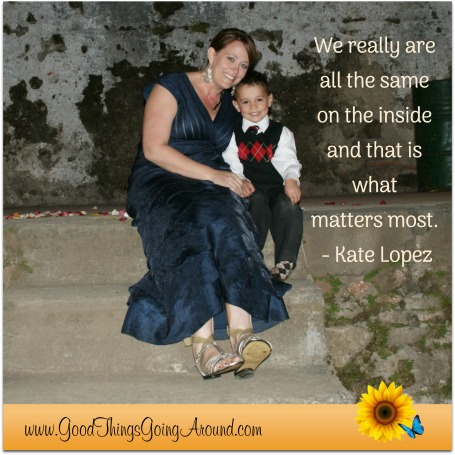 Something I didn't realize until recently about Kate is that her passion for this work stems from her own disability. It was because of Krohn's Disease that, at the age of 14, she underwent a 9 ½ hour surgery to remove her large intestine. It was the procedure that altered her life forever, not because of the loss of her organ, but because the over pressurization of her muscles from having her legs in one position for that long caused something called compartment syndrome. In other words, she lost most of the muscles in her lower legs.
For a teenage girl who was the star of her volleyball team, and an overall competitive athlete, that sudden change was not easy…even more so at such a sensitive period in a girl's life.
"It was definitely identity changing but I had a supportive family and friends who gave me the power to turn my life into something," she told me. "I wear braces most of the time but people don't know I have a disability. I can't run and be as active as I want to be but I try to do as much as I can."
Below are Kate's answers to my questions.
Lisa: Because of your early experience, you are now professionally helping others as you were helped.
Kate: I was a sophomore in high school when I began volunteering at the Drake Center, where I also participated in physical therapy. My parents didn't think I would be able to drive again but I learned how to drive with hand controls at Drake Hospital. That combination of Drake's impact on other people as well as my own life really is what influenced my career choice. I am a therapist now with a specialty in teaching people to drive with adaptations, if it is safe to drive. I want people to see that there is a way to live fully with a disability.
Lisa: What is a life lesson you learned from your surgery?
Kate: I learned life is more fragile than you think when you are a teenager but also that it isn't just your body that can be strong. Your mind is what is stronger. It made me fierce in making me want to be independent and to make as much of a difference in the world as I can. I also learned that life doesn't have to be what you expect. I keep learning that with each patient and each interaction.
It has made me more thankful for the people I have around me. I feel like I am not as alone as I may think because of my support system and that makes me want to be that support system for others. I don't let anything hold me back – I travel extensively, I scuba dive and mountain climb. I do physical things, I just do them in an adaptive way now.
Lisa:  How did you become involved with ReelAbilities?
Kate: I went to the first Cincinnati ReelAbilities Film Festival, then co-chaired the Veterans Committee of the 2015 Film Festival. The stories just meant so much to me. I don't think I'd want to stray from them, as it is a connection with others who share my same passion. One of the best things that happened from my involvement was when I was talking to a friend who has a daughter with Spina Bifida. She shared how someone came up to her at ReelAbilities and said she doesn't recognize anybody. That was the biggest compliment of the Festival because it demonstrated that we are reaching people who are not normally sought.
Lisa:  You have define disability differently. Can you explain?
Kate:  To me, I see a disability as something that would limit an aspect of life. An impairment, however, is something that is different and something is not working as well. Disability impacts your participating in life. Sometimes I am just in the impairment phase. One of the biggest things about wearing braces is finding shoes that I like but I've got it down to a science to find shoes I like and adapt them and make it work. I will not let the impairment get in the way.
Lisa: You have a seven year old son. What do you teach im about disabilities?
Kate: My son is around a lot of people with disabilities through my work, experience, and friends. I try to lead by example and don't make difference as noticeable. He calls my braces my shoes. He just thinks some people have differences and others don't. When it comes to kids struggling, I teach him to be more helpful and patient. When it comes to physical difference, I'm not sure he even notices. I just make it part of the package of the real world. We really are all the same on the inside and that is what matters most.
Absolutely, Kate, that IS what matters most!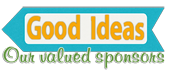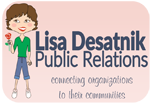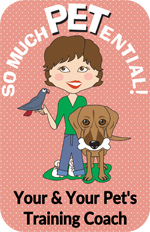 Several of my friends shared their thoughts and photos of their mothers, in celebration of Mother's Day.
Deb Haas

My mother never told me what to do, rather she taught by living her life as an example of how to be a good person, and how to treat others.  She was kind, always.   She treated everyone she met with respect, and a smile.  She saw the good in people.   How lucky I was to have her– I hope I'm good at those things, too. She was my greatest champion and friend.   When I spoke at her funeral, I said, "I sure am glad I had her for my mom for 33 years, rather than someone I didn't like very much for 70!"  The time with her was too short, but I am reminded of how fortunate I have been when I meet someone new who knew her.  Almost to a person, they take my hand and say, "You're Linda's daughter?!?"….it feels like they are happy just to be with someone who reminds them of her.   And that is a gift to me.
Brian Gregg

I'm a lucky man to be born to this woman. Her sacrifices and hard work laid the foundation for not only me, but my children. She was a parent at 17 and raised three children, mostly by herself. We didn't have much at all, but we had a ton of guidance and love. As I navigate parenting, I turn to the example she set and the things she taught. Sydney and Tyson just love her for being grandma, but they are going to hear stories about her for the rest of her life and some day they will understand her greatness and impact on the people they become.
Kate Lopez

That is my older sister Emily Pack and my mom is Cathy Young. "The first thing my mom gave me was her smile and then she taught my siblings and I how to use it well! She was a nurse who cured with medicine and her quick smile. She is my example of selflessness, strength and unconditional love. She is who I strive to be."