life coach
Sometimes in life people cross our paths and it is like destiny that they were meant to find you. They touch us in very powerful ways. Through their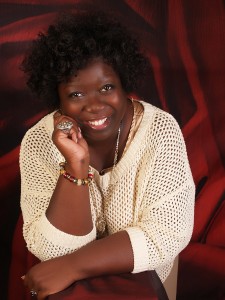 example, their leadership, and their genuine caring, they make us want to be a better person.
Angie Brown is one of those someones.
I actually don't remember how I learned about Angie's LinkedIn group – Phenomenal Women of Focus – but I can remember as it was yesterday the first meeting I attended. Even before the night came, Angie's emails already made me feel important to her. She signed up to become a Good Things Pledge Champion in advance so that she could let others know.
It was an evening when I really needed a boost. How did Angie and her group know? I'm sure they didn't. But Angie's bear hug, and an entire room filled with women who wanted to inspire and support each other sure lifted my spirit. They shared stories of how they lost a job only to rediscover themselves, of their accomplishments in a career they love, or of how they were still in the process of figuring out what they want to do with the rest of their lives – and they were excited for the opportunity. They spoke with passion and heart. They gave me a gift more valuable than what any store would have on its shelves.
I've since learned Angie has a way of bringing that out in those around her. More than once she has gone out of her way to drop a simple note just to remind me she is there. And gosh, in October I was so honored to have been selected to share my story with the group.
It should really be no surprise to learn that one of the reasons Angie is so related to the Phenomenal Women is because she too rediscovered herself.
There was nothing unusual about the start of that frigid January day. But hours later, with cars whizzing past, an 18-wheeler pummeled into them, crushing the car – and Angie's entire leg among other injuries. In the months that she lay in her hospital bed, depression set in. For the first time since infancy, Angie had to depend on someone else (her husband) to feed and bath her. She couldn't help ask the question…"Why?"
But then, soon after, her question became, "Why not?"
"I decided 'this isn't who I was supposed to be. I wasn't going to allow my circumstance to prevent me from making my life count'," she told me.
Angie did eventually get out of the hospital, and when she did, she left her high salaried corporate job for a new career. It has been seven years now since she has been a certified life coach (her business is 'The Best is Yet to Come' coaching), and, she said, she loves what she does as much today as she did when she started.
Her other job is that of loving wife and mother. Anna, their youngest, is close to graduating with a pre-med degree as an honors student. William is also an honors student majoring in engineering, and is captain of his college's golf team. And 24-year-old Aleia is chief curator for a national museum.
"I want to know, when I leave this world, that I gave up every gift I have been given," Angie said.