Mayerson Student Philanthropy Project
The Mayerson Student Philanthropy Project of Northern Kentucky University provides an opportunity for students to participate in experiential philanthropy through a wide variety of courses each year.
The Mayerson project is designed to use a "learn by giving" approach in the college classroom. Every semester select university courses are named Mayerson courses, are given a sum of money, and are asked to evaluate nonprofits and then invest in those they think will make the most effective use of the funds (typically, $1,000 per nonprofit).
Learning about philanthropy is such a powerful lesson for college students, and, when taught young, tends to permeate their adult lives. At Northern Kentucky University, that lesson has amounted to $18,550 invested by college students in 12 Greater Cincinnati area nonprofit organizations during the spring 2013 semester. It is all part of the nationally recognized Mayerson Student Philanthropy Project.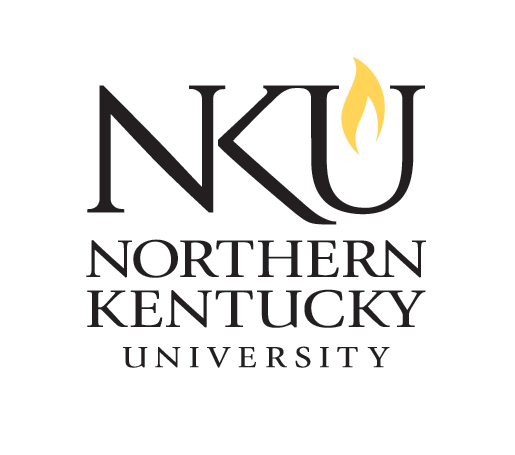 Student philanthropy classes at NKU combine grant-making with classroom learning, so that students become more engaged in their reading and research. Nearly 90 percent of the students who take a student philanthropy class at NKU report increased understanding of the ideas being taught in the course. They also reported heightened awareness of community needs and how nonprofit organizations are meeting those needs.
"Mayerson classes are some of the most effective classes we offer at NKU," said Vice President for Academic Affairs and Provost Gail Wells.
This was the 13th year for student philanthropy courses at NKU. In that time, students have had a hand in the distribution of $757,000 to 300 nonprofit organizations, the majority of that in the form of direct grants of $1,000 to $2,000. The funding generally comes from community donors. The Manuel D. & Rhoda Mayerson Foundation of Cincinnati, Citi of Florence and the Scripps Howard Foundation of Cincinnati were the key supports for the spring semester.
In addition, students raised some of the money to support the classes with letter-writing campaigns, T-shirt sales and other fundraising efforts. Students raised over $2,500 of the $18,550 being distributed. Some classes also collected needed items for nonprofits and signed up after class to volunteer for the organizations.
"One of the great aspects of this program is the community support," said Mark Neikirk, executive director of the NKU Scripps Howard Center for Civic Engagement, which oversees the program. "Donors to the 'giving pool' have made it possible for NKU to offer these classes year in and year out.

"But in recent years, students have stepped up, too, raising some of the funds directly," he said. "What we're trying to teach is the class material. What we're trying to instill is community stewardship – what the late Manuel Mayerson, who helped conceive of this program, called 'the habit of giving.' And research shows that this works. NKU students who took a Mayerson Student Philanthropy Project class are more likely, after graduation, to give money to nonprofits, to serve on nonprofit boards and to volunteer their time."
NKU is a national leader in developing student philanthropy pedagogy. A faculty handbook, published in 2010 by NKU, has been distributed nationally to universities in nearly every state. NKU faculties have published research on the topic and frequently discuss this pedagogy at academic conferences.
This year's recipient organizations were: the Dragonfly Foundation ($1,275); the Children's Law Center ($1,275); Teen Challenge Cincinnati ($1,000); DCCH Center for Families and Children ($1,000); Reset Ministries ($1,000); Hosea House ($4,000); Buseesa Community Development Centre in Uganda and the Sisters of Notre Dame in Park Hills ($2,000); Santa Maria Community Services International Welcome Center ($1,000); Stop AIDS ($1,000); Ronald McDonald House Charities of Greater Cincinnati ($2,000); Brighton Recovery Center for Women ($1,000); and Historic New Richmond Inc. ($2,000).
Classes participating this year included Strategies of Persuasion, College Writing, Grant Proposal Writing, Leadership Around the World, Studies in Spanish Language Cinema, Community Social Work, Social Work Practice, and Exhibits and Museums and Historic Sites.
A full list of nonprofits that have received funding from 2000 through Spring 2012 is available at http://civicengagement.nku.edu/involved/mayerson.php, along with the classes involved.
Donations to the Mayerson Student Philanthropy Project can be made online at http://development.nku.edu/give.html (specify Mayerson Student Philanthropy Project) or by contacting Dan Emsicke in the NKU Office of University Development at (859) 572-5628 or emsicked1@nku.edu.