Mt. St. Joseph University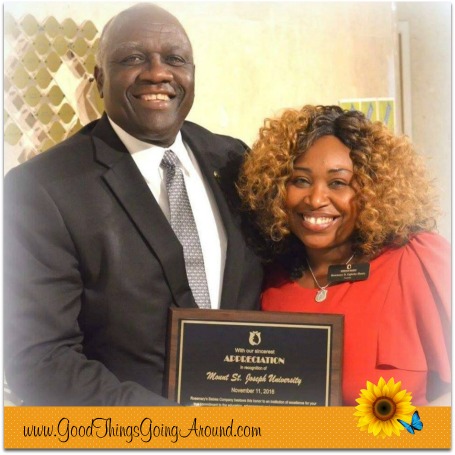 In all of my years of work for social service agencies, I have seen so many individuals and families affected by generational circumstances. There have been those who were born into environments surrounded by poverty, abuse or other hardships; and who have followed in the path of the generations before them, and then there are those who find their inner strength and their personal success, and seek opportunities to lift up others.
Rosemary Oglesby-Henry understands better than many. When she became pregnant at age 16, she was to become one of many teen parents in her family including her grandmother, her mother, her sister and her brother. But Rosemary was determined to stop that pattern with her. "You change it by saying, there is a problem," she told me, "then you can act to change the problem. And I have. I am the last person in my family to be a teen parent."
And she is the first in her family to pursue a career and education, earning her Master of Science Degree in Organizational Leadership from Mt. St. Joseph University. She did all of that while working through so many other personal setbacks – financial, medical and family hardships, not to mention the difficult challenges that come with being a young parent on her own.
Rosemary has a quote she came up with that speaks to how she sees and lives life: "No one can beat you down lower than you, but no one can lift you up higher than you."
Life is very different for Rosemary these days. Now 37, a proud mother to a 16 year old son and a daughter who is a junior at Muskingham University, and a loving wife to Charles, Rosemary looks for opportunities to give back. And one of the greatest avenues for that has been her new organization, Rosemary's Babies, that offers 24 hour confidential support to teenage parents. Young mothers and fathers can reach out to her, or one of her team members (many of whom were teen parents themselves), through social media or by calling 513-813-TEEN.
Rosemary serves on numerous boards and committees including the Board of Tender Mercies, Inc. and the Mt. St. Joseph University Alumni. She has been recognized many times including in 2016 with the Withrow University Distinguished Humanitarian of the Year Award, as a Cincinnati Business Courier 40 Under 40, and as a Gateway College Outstanding Supervisor of Human Services Students.
I asked her a few more questions.
Lisa: What was your inspiration behind starting Rosemary's Babies?
Rosemary: I am a huge philanthropist, and am passionate about giving back. My daughter is my big inspiration. She tells many stories of her mom that are so cool. "My mom didn't know what to do all the time but she didn't give up on me," she says. I always tell her that, that I didn't give up on them. Teen parents need to understand that. Nobody knows all the answers. Within my program we are attacking true life issues. There are plenty of pregnancy programs but there is nothing to impact the person – how do I manage the bills, etc. Pregnant teens are kids forced to be adults. They are not taught about health insurance. They may go on government benefits but don't know how to use those channels. We work on true life skills and problem solving to support them.
Lisa: Of what are you most proud?
Rosemary: Definitely my legacy. My nieces, nephews, and my daughter have overcome more than our family has seen. They have broken generational curses. They have gone to college. I see them go out and see the world and be better people, financially and emotionally, and all give back – and I know I helped to do that. I helped to change what my family structure looks like. My son goes to school inside Aiken.
As a mother working two jobs, when my son struggled in school and his education was still a huge priority for me. He needed a different way of learning, so I homeschooled him from 7th to 9th grade. Sometimes you need to step out of the box to make sure your child gets what he needs. After homeschooling him, followed by an alternative education program, he is now doing well in school.
Lisa: What is the best advice you have ever received?
Rosemary: My teacher Gloria Harper at Withrow once taught me that sometimes you have to walk around the wall rather than through it. You have to think first before you act. I live by that.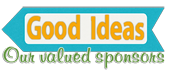 written by Good Things Going Around intern, Andrea Francisco, a senior at Indian Hill High School in Cincinnati
On the night of Monday the 17th, the Indian Hill Cheerleaders organized a "Layup for Lauren" event, in which each participant attempted a layup and donated to The Cure Starts Now Foundation. Layup for Lauren was started by Lauren Hill, who was diagnosed with a rare form of brain cancer last November. Even through her battle against brain cancer, Lauren continues her passion of playing basketball. She currently attends Mount St. Joseph University in Cincinnati, Ohio and is a member of the basketball team. Lauren is a true hero for all Americans and everyone battling cancer as a spokesperson and advocate for The Cure Starts Now Foundation. Only year later from realizing that she has brain cancer, Lauren was playing a game at the Xavier Cintas Center in front of a sold-out crowd of 10,250. Her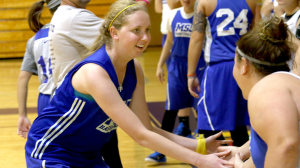 bravery and determination is incredible; she inspires everyone around her to keep going no matter what life gives you.
In basketball, a layup is basically a shot, where a player tries to shoot the ball into the hoop. In Layup for Lauren, there is an extra challenge, however: you must shoot with your non-dominant hand, one eye closed, and spin in circles five times. This is how Lauren feels from battling brain cancer; her medications cause negative side-effects in addition to the cancer that have weakened her right side. If you don't make the layup, you must donate $10. I missed — my basketball skills are not exactly stellar. That's okay though, because I ended up donating for a life-changing foundation that supports brain cancer research. All of the proceeds from this event go toward The Cure Starts Now Foundation, which focuses on cancer research to find a cure.
To donate and see how you can take the #LayupforLauren Challenge, please visit this website: http://layup4lauren.org/