National Mentoring Day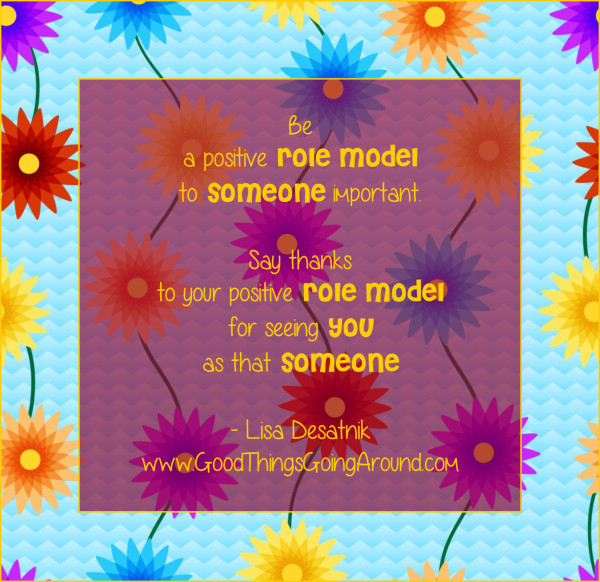 On National Mentoring Day, I want to share this beautiful story from the Big Brothers Big Sisters of Greater Cincinnati.
Anthony Howard thanked his mentor-his Big Brother-in the perfect way. He became a Big Brother himself. Anthony says:
When my mother first signed me up for the program I didn't think much of it. But today I truly believe that my mother putting me in the program has put me where I am today. My biological brother and I shared a Big Brother, David Spaccarelli, and he impacted both of our lives tremendously. My brother and I lacked a father figure or other male figure in our life to look up to and David became and still is that guy. I started with the program at age 13 and today I am 23, and I still speak to my Big Brother on a regular basis. Every Thanksgiving and Christmas we get together at his parents' house for dinner. David has helped me during high school and college, and also helped get me the job I have today.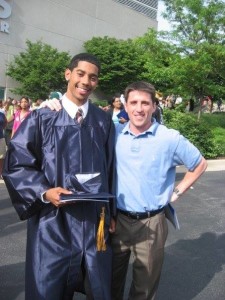 About a month ago, I decided to start giving back to the program. I now have a Little Brother by the name of Brien. We both share an interest in sports and play basketball and football together. Brien also likes to play video games so our next adventure will be at an arcade center where you can play all the games you want for an hour straight! I am really enjoying being a Big Brother and can already see the impact I am making on this young man's life.
I would like to say to people who are thinking about joining the program as a "Big" to do it. You don't know how much you can impact someone's life ,whether you're just throwing a football in the backyard with your Little, being that friend to go to lunch with, or just being that someone to talk to. I would like to give a big thank you to David as well as the Big Brother Big Sister program as they have both changed my life in a way that is challenging to express through words.