Northern Kentucky Youth Foundation
A few weeks ago I introduced you to Ryan Courtade, founder of a non-profit, all-volunteer organization called Northern Kentucky Youth Foundation. It is a resource and partner for educators and organizations committed to the success of young people; and the Foundation is a strong advocate for youth in Boone, Kenton and Campbell counties with programs that now include bullying prevention.
And Ryan needs your help. He is in the process of developing an anti-bullying campaign to launch in the fall with a focus on empowering the bystanders. It will use various media to relay information including a video, printed materials and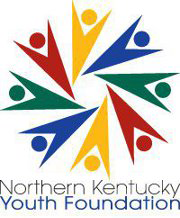 the internet. Ryan wants to engage youth rather than using only school-wide assemblies and other traditional methods.
Do you have some time and resources to give to help? Any businesses, agencies or community members interested in assisting with the anti-bullying efforts should call him at 859-795-1506 or visit www.nkyyouth.org for more information.
Ryan and I met a number of months back through mutual friends, and I knew when he spoke of the work he does that he would be a topic for a future blog post.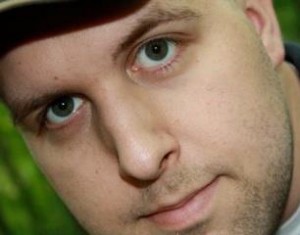 I have always truly admired people who follow their heart's passion in life. Ryan is one of those special people.
It was while serving in the military, he told me, that he realized he wanted to do something in life to foster the success of young people. "I saw a lot of men and women come in who weren't given a fair chance in life. They had a chip on their shoulder with a need to prove themselves," he recalled. "I want to make sure everyone has a fair chance in life, not just to go to college but to gain life skills also."
 Fast forward to 2010.
It was May of that year when Ryan got word the tax exempt status he had been working so hard to achieve, finally came through. It was official – there became the Northern Kentucky Youth Foundation and at its helm – Ryan as its volunteer executive director.
The Foundation's focus is on bringing people (volunteers, parents, teachers, students and organizations) in Northern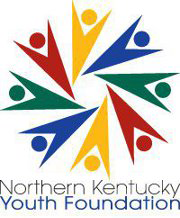 Kentucky together to work collaboratively to help young people grow to their full potential. Its goal is to provide positive changes and policies that impact youth and create a better community, learning environment and future.
A youth council consists of 13 students in grades 7 through 11 from Boone, Kenton and Campbell Counties. They meet monthly to discuss issues in their schools and how they can take leadership. Over time, Ryan told me, the council members will create chapters within their own schools to affect positive change.
 A new project.
Much of Ryan's time lately has been on an anti-bullying campaign in schools that will be launched this fall. "We spend so much time focusing on the bully or the victim," he said. "This campaign will be about empowering those who are watching the bully. As a culture we need to change. If someone is getting picked on, we want people to stand up and not tolerate it."
The campaign will include a video with discussion guides, a television PSA, a website resource for parents and teachers.