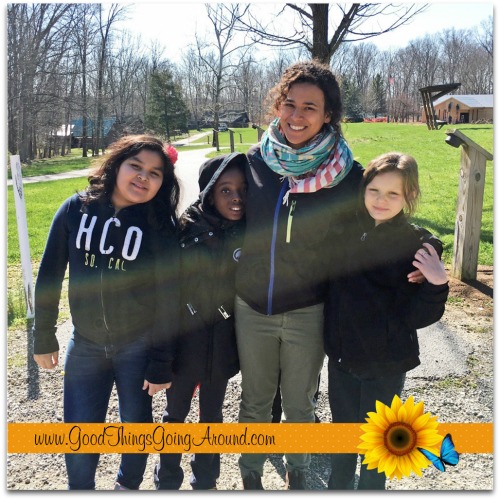 Lily Raphael is program manager for a nonprofit organization that has a soft spot in my heart, UpSpring. If you are unfamiliar, each year UpSpring removes barriers in the way of classroom and life success for more than 3,000 Greater Cincinnati youth experiencing homelessness. The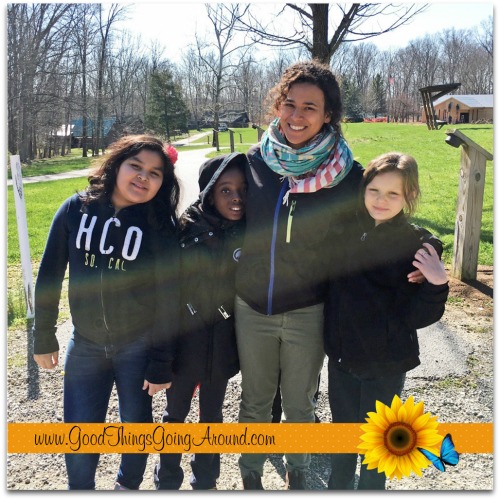 organization recently wrapped up a very successful school supply drive. Being a part of it, getting to see firsthand the impact of so many generous volunteers and donors on young people, and just working everyday around students showing such fortitude in the face of truly difficult circumstances has been life changing for Lily. She shares some of her thoughts below.
"Working with young people is so inspiring and energizing.  I love that my work challenges me to create, think quick, and problem solve, and that each day is different.  I also love working for an organization that creates environments and experiences for kids to just be kids.  Due to the trauma and challenges that children experiencing homelessness face, their living situation often asks of them to act more like adults, causing their childhood to be accelerated in some ways but then unlived in other ways.  For me, this work has taught me the importance of consistency and stability, and how easily it is taken for granted by people who have it."
About the School Supply Campaign
"One of the highlights of our campaign regarding our donors and volunteers is how many people got their children involved in supporting this effort.  All in all, around 25 kids assisted with filling backpacks at donor and volunteer backpack stuffing events.  When kids learn about the work we are doing and the effects of being homeless as a child, it is so powerful to see their willingness and enthusiasm to help out.  After all, some of the kids we serve could very well be their peers, and we feel that is really impactful for kids to realize this.
Since the need was much higher than we anticipated this year, I was initially concerned about being able to fulfill all the requests we had.  But we did it, and we certainly have many people to thank for that.  Through amazing individuals and groups coming together to lend their support, we were able to make sure that every request we had was met, ultimately serving more than 1,100 children experiencing homelessness this season.  It feels really good knowing that we didn't have to turn anyone away.  Delivering the resources was a great opportunity to connect with our partners.  I was so happy to hear from them how helpful all these resources are for the families and children they serve. I even had the opportunity to deliver directly to one of the families whose children were in our Summer 360° program.  Since we don't typically meet the families we provide resources to, I appreciated being able to connect personally with the grandmother who shared some of what her family's experienced with me. As she discussed how important education was to her family, I admired her determination and selflessness in ensuring that her grandchildren could continue to go to school in spite of their living situation being in flux.
For the recipients of these resources, this effort is a huge help.  Back-to-school season involves so many expenses, none of which can really be cut out.  With extra support for uniforms, transportation, and school supplies, parents are able to meet the requirements for their kids' schools.  And ultimately, this ensures that the children we serve do not have to miss out on (or be singled out during) those critical first days of school because they didn't have what they needed."