Public Library of Cincinnati and Hamilton County
For Greater Cincinnati teens who think college is financially out of their reach because they're in over their head when it comes to getting financial aid…local youth serving organizations with a common interest in their success say – RETHINK IT.
They Are Partnering To Remove Barriers For Students In Applying For Aid To College
The organizations are coordinating on College Goal Sunday and College Prep events where knowledgeable, professional volunteers will help students and their families complete AND submit the Free Application for Federal Student Aid (FAFSA). The FAFSA is the single most important application required for most scholarships, grants, loans and federal assistance. All of the events are FREE. Pre-registration is encouraged.
I'm helping to spread the word on behalf of the YMCA of Greater Cincinnati, one of the partners. Other partners include: Cincinnati State Technical and Community College, Cincinnati Youth Collaborative,  Project Grad, Gear Up, Upward Bound, Greater Cincinnati Foundation, Cincinnati Public Schools, We Need MORE (CPS initiative), University of Cincinnati, College of Mt. St. Joseph, Parents of Public Schools, Hobsons, and the Public Library of Cincinnati and Hamilton County.
Please visit http://learngrowthriveymca.com to learn more and to pre-register.
It's that time of year again. The West End Branch Library of the Public Library of Cincinnati and Hamilton County holding its annual Mary E. Finley Memorial Essay and Speech Contest for students in grades 6 to 12 who either attend school or live in Cincinnati's West End. Essays should be about what the Public Library means to them and need to be submitted by Saturday, October 22 to the branch. (805 Ezzard Charles Drive) The top prize is a laptop computer; and second, third and fourth place awards will be cash prizes.
Why the contest?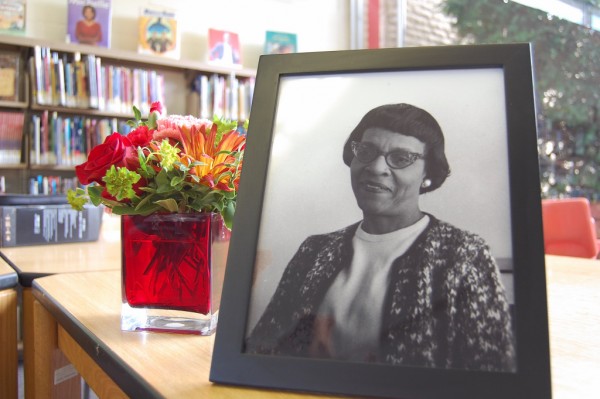 As a librarian Mary E. Finley had the power to make a meaningful impact on a young boy (and most likely many more) who grew up in Cincinnati's West End. She was one of the first African American librarians hired by the Public Library of Cincinnati and Hamilton County, retiring in 1972 after 44 years of service. She passed away in 2000.
Now in her memory that boy who has since grown up and followed her career path until his retirement – George Ferguson – is sponsoring this contest to inspire other students to enjoy reading.
"Mary strongly encouraged African Americans to learn to use the library and to make certain their children were avid readers," said Mr. Ferguson. "I became a librarian in large part because of the strong encouragement I received from her. She was a remarkable lady."