SPCA of Cincinnati
This Saturday, bring your favorite pooch with you to Washington Park (across the street from Music Hall) for the 4th Annual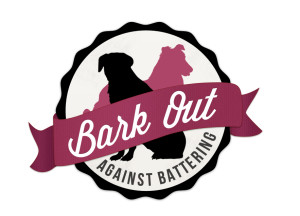 Bark Out Against Battering Pet Fest, for some fun trick-or-treating (just for the dogs) and other activities. I'll be there with a booth so if you come, please stop by and say hello!
The event runs from 11 am until 2 pm and is a partnership between the YWCA of Greater Cincinnati, Women Helping Women, Washington Park, and 3CDC. There will be a pet parade, pet photo booth, animal adoptions and a costume contest.
Funds raised by the event will help support the Domestic Violence Shelter's efforts to work with the SPCA in removing the worry women have, by assisting in providing protective shelter for pets during the women's stay in shelter. That's a great cause.
For more information about the YWCA, other Domestic Violence Awareness Month events, and ways to help abused animals please visit: www.ywcacincinnati.org ,   www.womenhelpingwomen.org , www.spcacincinnati.org
A note about dogs and costumes:  If you dress your dog in an outfit, please make sure your dog is comfortable. Your dog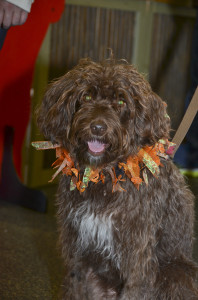 will communicate that with his body.  Some signs of a happy dog are:  a relaxed body; fast, vigorous tail wag; loose lips or even open mouth with loose tongue; rhythmic panting. There are many creative ways you and your dog can look great for Halloween and have fun together!
Wearing costumes can be very stressful to many dogs and a stressed dog can be more likely to become reactive. If you try to put clothing on your dog, watch your dog's body language. Some signs that your dog is not comfortable include: his tail may be down, his body may be tight, he may have a tense mouth, you will see the whites on the sides of his eyes, his ears may be back, he may yawn or lick his chops. Please click here and here for more body language signs.
If your dog is showing any signs of stress with a costume, an alternate option is to try a simple bandanna or Halloween themed collar instead.