summer camp
It is so difficult to imagine young children already knowing what it is like to be homeless, but sadly there are so many in our area. Faces without Places is a wonderful nonprofit organization that keeps such young victims of poverty connected to education. It offers them hope and laughter.
And this week, it will be offering them the experience of summer camp. Two buses will be transporting kid (ages 5 to 12) from shelters, motels and neighborhoods to an inviting place where they will work on their reading and math skills, learn about team work and character values, and leave a more enriched child with optimism for the new school year.
What a beautiful gift to give to an impressionable young mind!
Faces Without Places needs your help. In the past it has partnered with other organizations to offer this opportunity. This is the first summer for its very own Yellow Bus camp and it needs supplies. Below is a list. If you can help, please contact Beth Griffith-Niemann, MA, at 513-389-0805 or 513-389-3583.
•       Deep Freeze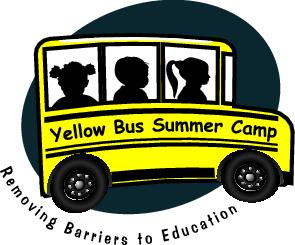 •       Refrigerators
•       Microwaves
•       New swim suits for boys and girls (one pieces or modest tankinis) aged 5-12
•       New flip flops for boys and girls aged 5-12
•       New beach towels
•       individually wrapped snacks
•       juice boxes
•       Cheerios cereal
•       copy paper
•       construction paper
•       crayons
•       markers
•       pencils
•       electric pencil sharpeners
•       staplers & staples
•       Epson 125 ink (black, cyan, magenta, & yellow)
•       packing tape
•       extension cords
•       surge protectors
•       New or gently used outdoor recreation equipment (basket balls, soccer balls, jump ropes, hula hoops, etc.)
•       New or gently used board games
•       Sunscreen
•       Box fans
•       Tissues
•       Toilet paper
•       Paper towels
•       Paper plates
•       Disposable cups
•       Plastic silverware
•       Large bottles of hand sanitizer
•       New or gently used books for students aged 5-12
•       Gift cards to Target and Wal-Mart to purchase clothing and swim suits
•       Gift certificates to Kroger or Sam's Club to purchase perishable goods
Since 1928, thousands of youth from throughout the region and around the world come to the beautiful, sprawling, park-like setting of YMCA Camp Ernst where they strengthen their skills and make diverse friendships in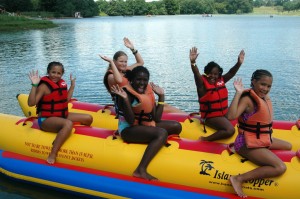 an environment that stresses positive character values.  This summer, on their way to check-in, campers will see an all new Welcome and Health Center under construction. Funded with a lead gift from the Schiff Foundation, the new Center is part of the first phase of what is the camp's first major multi-million dollar renovation since the 1970s.
Camp Renovation
Also included in the first phase of the expansion and renovation are two new bath houses. Other future projects to be completed as funding is secured, include: dining hall and kitchen upgrades; and a new Valley swimming pool, E-Team longhouse for teens, camper cabin, horse barn, and an arts center that will have an art studio, dance room and performance area.
The 'For the Love of Camp Ernst' capital campaign is three-quarters of the way to its final goal of raising $4M for all of the renovations. That is thanks to co-chairs Frank Henson and Jennifer Shockey, other volunteers, alumni, parents and board members.
"This broad base of support has demonstrated just how important Camp Ernst is to this community and how much everyone is committed to seeing it continue for generations to come," said Sandy Berlin Walker, president and CEO of the YMCA of Greater Cincinnati.
It was a beautiful spring day recently that Elizabeth Cochran, YMCA Camp Ernst director, and I sat down with Mark Hansel of the Kentucky Enquirer to talk about the improvements.
"It's very rewarding to see the growth of all the kids who come here and find their voice," said Eli told him. "I love the connection with the young people over the course of the summer."
 About YMCA Camp Ernst
Accredited by the American Camping Association, YMCA Camp Ernst welcomes more than 850 teens and 2,200 children including 20 international counselors. (Thanks to caring donors over 300 kids attend on scholarship annually.) Featured camp activities include: horseback riding, five high ropes course elements, 100 ft. waterslide, banana boat rides, swimming, hiking, archery, biking, campfires and capture-the-flag. Unique to Camp Ernst is the fine arts program that features music, drama, dance and visual arts. An important component of all camp activities and programs is leadership development which is delivered as an age-appropriate, phased program that helps pre-teens and teens hone skills that will serve them well as they enter adulthood and seek to establish careers. The Leader-In-Training program focuses on grooming campers to become counselors. In fact, 75% of the current counselors were once campers and 87% of the summer staff was part of camp the previous year.
Boone Co Recorder – Camp Ernst undergoing renovations
Northern Kentucky Enquirer – Summer oasis gets makeover