Susan G. Komen Race for the Cure Cincinnati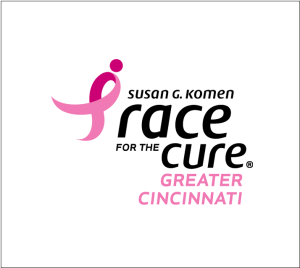 Next Saturday thousands will be taking to the downtown streets to Race for the Cure with the Susan G. Komen Greater Cincinnati affiliate. What an important cause. I think just about everyone is impacted in some way by breast cancer – either directly or indirectly. All around us people we love are fighting the battle I hope one day will not be around to fight.
Saturday, September 14
Great American Ball Park
Register: http://www.komencincinnati.org/
Sonya Sieveking, a former Mason resident, will be among the participants. This fall she is celebrating five years of being cancer-free; and in honor of her milestone, she has launched her Five for Five Campaign.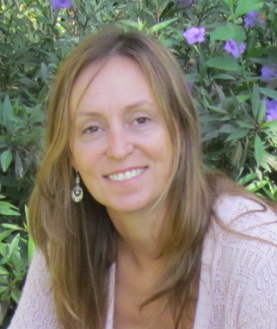 Sonya answered some questions for me about why she is involved:
Lisa: I'd love to hear more about you.
Sonya: I am Sonya Sieveking, currently a 42 year old Procter & Gamble expat living in Panamá, returning to Cincinnati to celebrate my 5 year cancer free milestone.  I have a wonderfully supportive husband, Andy Sieveking and two wonderful children 8 and 6.
 Lisa: Tell me about what that moment was like for you when you learned you had cancer.
Sonya: August of 2008 at age 37 – I can see that moment like a video in my mind and it makes my eyes water just to think about it.   I was having dinner with my family and in-laws at my home when the doctor called and told me that I had cancer.  I felt like the wind had been knocked out of me and I could hardly breathe.  I felt like someone had said "Hey you know, maybe you are going to die young."  My diagnosis was DCIS and at that time I had no idea how lucky I was that it was not more advanced.
Lisa: How did your battle with cancer impact your relationships and your life?
Sonya: Although it didn't feel like it along the way, cancer made life clearer for me.  It became much easier not to sweat the small stuff and relationships grew stronger, deeper and more honest.
 Lisa: Tell me about the moment you got the news that you were cancer-free.
Sonya: Enroute from recovery to a hospital room,  I briefly woke and asked my husband if the lymph nodes were clear from the sentinel node biopsy. When he replied yes, I felt such relief and the tears came again but this time with hope and more fight.
Lisa: What is your Five for Five campaign?
Sonya: "5 for 5" is a campaign I came up with to make my 5 year milestone a positive "moment of magnitude" in my life.  There are five different contribution areas to commemorate each of my 5 years cancer free. I hope to make a difference to other cancer patients.
1.       5 people to donate hair for wigs
2.       5 people in 5 different cities to host a pink party to raise breast cancer awareness
3.       5 people to donate blood
4.       5 people to participate in a breast cancer walk or run anywhere in the world
5.       $5,000 in charitable contributions to cancer research of any kind
Lisa: Has it been difficult to rally support from your friends and supporters?
Sonya: No, actually I see that people want to do good things for others and the response has been overwhelming, much greater than I imagined. Sometimes we just need the opportunity and a personal link to invest ourselves.   We already have commitments for 10 hair donations, 11 pink parties in 7 cities across 3 countries, 11 blood donations, 78 walkers in 9 cities across 4 countries, and have generated financial contributions of $4,797.00 to cancer associations in 6 cities of the US and Panamá….and it´s not over yet!
 Lisa: Why is your success important to you?
Sonya: So many people supported me and my family through the diagnosis, surgeries, and treatments.  I only want to pay it forward to others.
Lisa: Who will you be walking with in the Greater Cincinnati Race for the Cure?
Sonya: This past weekend was a cancer walk here in Panama City, Panamá. I had 48 people walking with my family. In Cincinnati, I will be walking with my girlfriends – strong, wonderful women.
 Lisa: What is your message for other women?
Sonya: Know your body. Trust your gut if things don´t seem right.  Fight like a girl; WIN LIKE A WOMAN!