Sycamore High School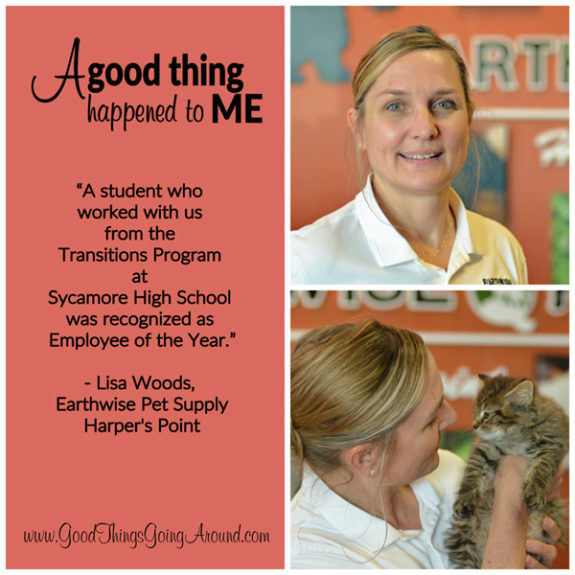 I am beginning a new feature in my blog. I'll be randomly taking pictures of people in our Greater Cincinnati community and asking the question: What is something GOOD that has happened to you? Please check back for updates. I will be posting images to my social media network too including to my Facebook page and Twitter feed.
When I asked this question of Lisa Woods, owner of the EarthWise Pet Supply at Harper's Point, this is what she answered.
We had two students with disabilities from Sycamore High School work here for us in the store on Monday mornings through the school year. It was part of the School's transition Program. What an amazing experience for me. It taught me an amount of gratitude that I didn't even know existed. One of the gals who worked here won Employee of the Year from Sycamore, and that really meant a lot to me that I had given her an opportunity to learn and grow. She was terrific. Everytime she came in, she knew exactly what to do. She didn't need to ask. She just went and did her job with an enthusiasm that you don't see much of any more.