Sycamore Township school

Children living in poverty, or in need of tutoring or mentoring, are not relegated to certain neighborhoods. They are all around us. They could be our neighbors or someone living down the street. They could be a classmate to your child. Let's face it, on any given day, any one of us could find ourselves in a situation of needing assistance of some kind.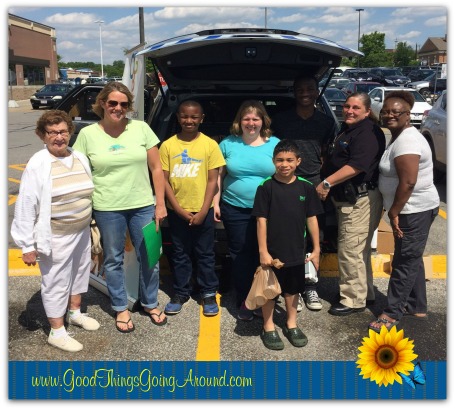 I learned about a program in my neighborhood this weekend when I went to my local Kroger store. There in the parking lot was a group of youth and adults, including a Blue Ash police officer with a van that had its back end open. It was stuffed with bags of food, and I gave them one more.
They were collecting food as part of a Sycamore Township nonprofit organization called Operation Give Back that provides programs and services specifically to neighborhood students whose families are having financial hardship.
OGB's signature program is its After-School Tutoring and Mentoring Program, working closely with the Sycamore Community Schools to identify students in 2nd – 8th grades who would benefit from academic support or assistance with other skills. Approximately 35 students per year are transported by Sycamore District Buses for 2½ hours of after-school tutoring, three days per week.
Additionally, OGB provides has a School Supply Drive and supplies over 350 students with a backpack, along with items from their specific school supply lists.  The organization also has a food pantry, summer camps, health awareness programs, and a holiday store.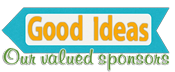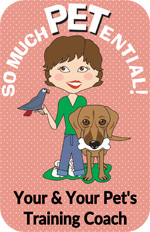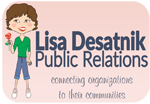 Congratulations to these Edwin H. Greene Intermediate fifth graders, two of many other students of Paula Webb whose barrels were on display and then auctioned off at the Cincinnati Zoo last Thursday! Paula had challenged her students to paint rain barrels that promoted water conservation efforts. Then they were judged along with 200 other design submissions from across the region – and every barrel by Edwiin H. Greene Intermediate students was chosen.
Once the designs were complete, the student barrels were judged by members of the Save Local Waters organization and the Hamilton County Soil and Conservation District, along with more than 200 other design submissions from across the Tri-state, to see which barrels would be displayed at the Cincinnati Zoo throughout April.
Every barrel by an Edwin H. Greene Intermediate student was chosen for the display.