teacher inspiration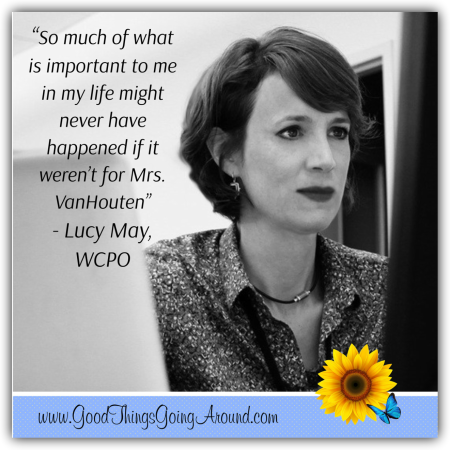 Lucy May of WCPO tells the poignant stories of poverty, courage, determination, love, passion, diversity, and kindness. Every day people who collectively make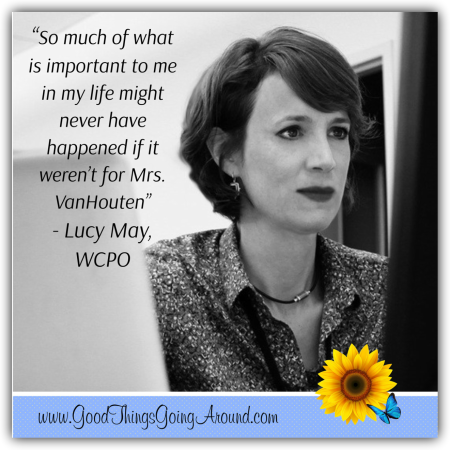 up this place we call Greater Cincinnati. This week I am asking people to talk about an experience that has changed their life.
Lucy told me about one very special teacher, without whom, Lucy said, she may never have discovered her love for storytelling.
In Lucy's Words
"When I was a junior in high school, my French teacher, Jacque VanHouten, started a conversation with me about college. I knew I wanted to go to college, but I hadn't thought much about it. I told her that I liked to write, and she told me I should study journalism. Then she told me two or three places where I should apply to journalism school. Then she even took an Amtrak train with me to go visit the school that she thought would be best for me.
My parents were divorced, and my dad lived out of town. It never would have occurred to me to ask my mom to take time off work and leave my younger sister to go visit a college campus with me. But Mrs. VanHouten thought it was important so we went. And it was amazing. I fell in love with the campus, and we found out during the visit that I had been accepted. (Because Mrs. VanHouten marched me to the admissions office and demanded to know the status of my application after I told her how much I loved the school.)
I ended up going to that college. It's where I learned the craft of journalism, and it's where I met my husband. So much of what is important to me in my life might never have happened if it weren't for Mrs. VanHouten and the fact that she cared enough to have that conversation with me. I remain forever grateful to her, and she will always hold a special place in my heart."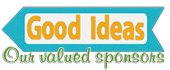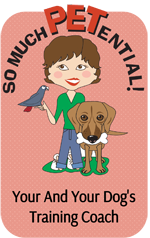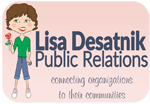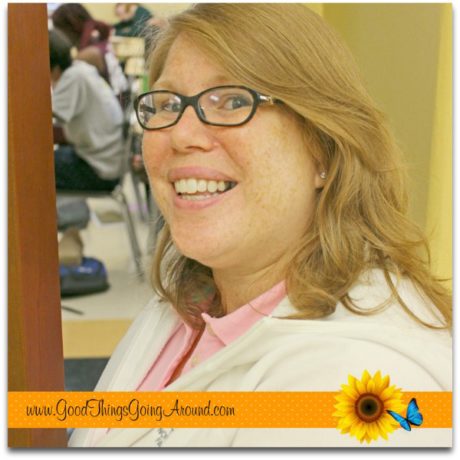 A positive teacher who brings out the best in her students is an incredible gift to a growing mind. My Walnut Hills High School intern, Isabella Noe, spoke with Dawn Wolfe. I think you will be moved by this teacher's inspirational story of how her job brings her joy.
In her own words, from Dawn Wolfe, an English teacher at Walnut Hills High School (a Cincinnati Public School)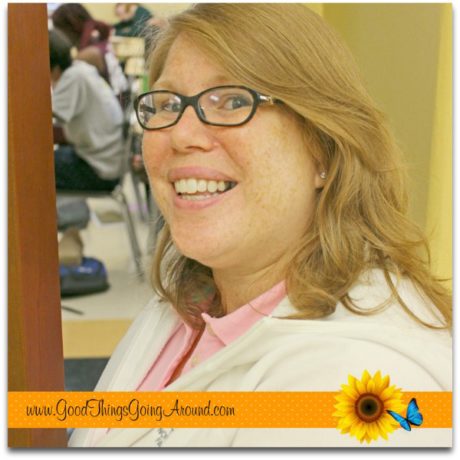 "There is a simple joy of seeing a student in the morning and saying, 'Hello.'  No matter what that student has done, what they had been through that morning and the night before, they still come into school, and they are ready to say 'hello' and they are ready to work.  Even when I give them an essay.  And they still smile, and they are still thankful.
Actually I really love when I hand students an essay and they say 'thank you.'  And that amuses me to no end, every time, because they are grateful for their learning, and they are thankful for the opportunities they are being given.
The opportunities that I have had at Walnut are different because of the diversity of students here, and the variety of students- not just socio-economic, not just gender, but the level of grades that we have (7-12).  [I enjoy] being able to work with kids when they are very small and scared and new to Walnut…And then when I see them as seniors, and I got to watch them grow and work with them at various points.  I think that is the most amazing opportunity that I have had here.
And then, when they come back and give me hugs after they've gone to college; That's so cool!
One thing I love about teaching is that there is no repetition, even between bells.  I teach the same thing every day, 5 bells a day…every day.  But the comments and opinions of students make it interesting, and each year you get to start with a brand new group of students, a completely clean slate, and reflect on what you've done in previous years, and you get to do so much more.
You get to make changes to make things better for the students.  Especially with this new human rights course, I hope I can impart the message that we cannot be passive and let things slip by.  Let's be upstanders, and make a change in what you want to in the world.
I decided to be an English major because I was the kid who read 5 books at a time when I was little.  But, I was going to go to law school.  I wasn't going to be a teacher.  But I was so proud of what I saw in students and I wanted to be part of that, and wanted to have fun every day when I went to work; I do have fun every day when I come to work."
– Dawn Wolfe