Cincinnati Repair Affair Is This Weekend
It's that time of year again. Hundreds of eager volunteers transform into handy-men and women across our Greater Cincinnati region to help homeowners who don't have the income to pay contractors for necessary and wanted repairs.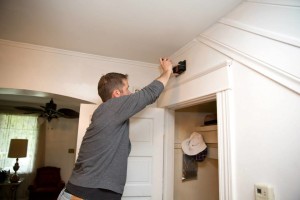 The event is called Repair Affair. It is Cincinnati nonprofit People Working Cooperatively's annual spring volunteer event, providing home repairs and modifications that enable seniors and those with disabilities to remain safely in their homes. Individuals, businesses and community groups can volunteer for a day (in some cases, more than one day) to help a client with various home repair needs, ranging from the simple – fixing handrails and installing grab bars; to the more extensive – home modifications for the disabled, ramps, drywall, etc.
Repair Affair was developed by People Working Cooperatively in 1983 as a free outreach program to help very low-income elderly and disabled homeowners with the home repairs they need to keep their homes safe and habitable. Low-income, elderly and disabled homeowners are often the most vulnerable residents in a community. When they physically or financially lose the ability to care for their homes, their quality of life can diminish.
What kinds of repairs are performed during Repair Affair?
Repairs range in complexity from one home to the next, but may include the following: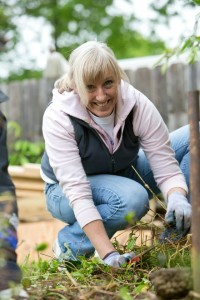 Plumbing: vanities, faucets, laundry tubs, drain traps, fluid masters, toilets
Carpentry: ramps, handrails, grab bars
Safety Repairs: smoke detectors, locks
Structural Work: gutter replacement, drywall, concrete
Electrical Work
Miscellaneous Household Chores: cleaning gutters, washing windows, yard work
You can still register to volunteer. Go to www.pwchomerepairs.org or call Aaron Grant at 513-351-7921 to learn more.