Cincinnati Volunteers Raising Money For Amber Rooks Family
At 24, sweet, funny, Amber Rooks, died after a car struck her and four other utility works of the new Liberty Center retail development last month. Friends want to community to join them at a party, May 23, that Amber would have loved – to help raise money for her beloved son who lost his mother way too soon.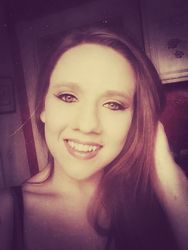 The Memorial Day Mixer will be 1 to 9 pm at Sharon Woods Trail, Saturday May 23. Activities will include volleyball, corn hole tournaments, balloon toss, potato sack races and more. Food will be sold and organizers ask attendees to bring their own drinks.  For more details, please visit the event's online page.
"Besides challenging the community to come together in this time of loss we want to challenge everyone to help make us all safer by creating what we hope will come to be known as Amber's List," said organizer Whitney Lawson. Amber's List is platform that no one should drive under the influence and that as a family, group of friends, or an organization; we can help each other.
"We challenge such groups of people to create a list of names, phone numbers, and areas close to where they live so that if someone knows that they should not drive there is a willing community to embrace them and make sure that individual and the rest of us are safe," said Lawson.
theChive Cincinnati is a local organization that focuses on the idea of community with the goal to make the world 10% better. theChive has pinpointed a charity model, just like that of a flash mob. A common ideology of Chivers around is. "We stand tall as individuals and as tall as Everest when someone needs us. We are small percentage wishing to change the world into the best it can be and will not back down for our values." We invite everyone from all communities to join us for this memorial day mixer for a great cause. If you cannot attend this event there is a gofundme page set up for Dylan at http://www.gofundme.com/DylansChiveFriends.