Dear Hero Collection Inspires At 911 Memorial Museum
What were you doing on that horrific morning of September 11, 2001? I think for any of us who are old enough to have comprehended that day, we will never forget.
Tanya Hoggard, a Cincinnati flight attendant, was on a layover in France as the attacks struck the World Trade Center. It was a week later when she was able to return t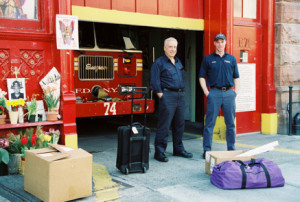 o the United States and something inside her compelled her to see the destruction firsthand. Her photography skills helped her grasp the magnitude of what had happened, feel it and begin her healing process.
When Tanya arrived in New York, she knew she had to volunteer at Ground Zero. There she met first responders, listened to their heartwarming and heart wrenching descriptions of letters and artwork received from children around the world – many ad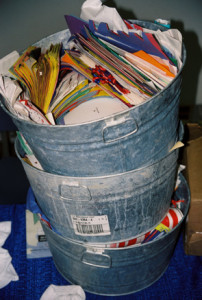 dressed to 'Dear Hero'.
"It made my heart race and my eyes water when I saw the healing power these letters and drawings had," said Tanya. "I watched children unknowingly become heroes to their heroes. I decided that this emotion needed to be captured and cherished."
She realized that these innocent letters would soon become a poignant part of a day that changed America forever. Tanya's mission began, and to date, the "Dear Hero" collection has garnered more than three tons of history and memorabilia. The Dear Hero Collection has been donated to the 9/11 Memorial Museum in New York City and stands on the spot of the former World Trade Center.
"What these children wrote is a part of history. Teachers are using it for education. Other museums worldwide will borrow from it. It's where it belongs. With any luck the children who created it will be able to see it and learn how inspiring they were to the rest of us," Tanya said.
Thanks Tanya…for reminding us, that even amidst life's darkest tragedies there is inspiration to be learned at the hearts and hands of everyday heroes.