From Cambray Smith: Volunteering At Matthew: 25 Minitries
Cambray Smith is a senior at Wyoming High School in Cincinnati and is interning with Good Things Going Around through the summer. Please visit back as this tendor, very talented student, leader and philanthropist shares her life lessons in blog posts.  To learn more about Cambray, please visit her introduction page and you can find her posts by doing a blog search or clicking on the category with her name.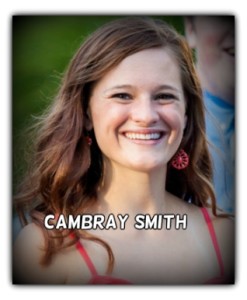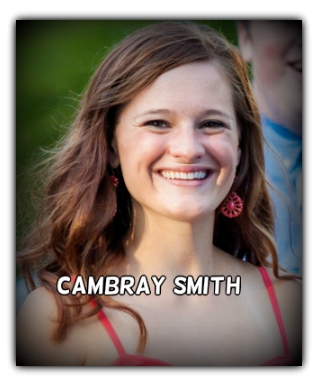 Several of my classmates and I volunteered at Cincinnati nonprofit Matthew: 25 Ministries (an international humanitarian relief organization) yesterday.  I hadn't been there since I was a child, and I was extremely impressed with their organization.  Here are a few highlights:
1.  First-time volunteers are taken on a tour that aims to educate those serving.  In the "Global Village", there are museum-like exhibits that show the types of disaster relief that Matthew: 25 helps with, and it really connects the volunteer to the task he or she will be participating in.  There was also an interesting video that explained the history of this ministry.  This was a brilliant way to draw people in and to make them understand that the somewhat "mindless" tasks they might be doing later actually had a huge purpose.
2.  I'm amazed that Cincinnati is the sole location of this charity's behind-the-scenes work, yet it manages to help people all across the US and across the world.  They had a room with a world map complete with red lights in areas where they serve, and the single blue dot represented our little city in Ohio.
3.  Matthew: 25 doesn't give up on regions even after news reporters do.  They still serve in areas such as New Orleans and Haiti, whose recoveries from natural disasters have still not been fully accomplished.  This type of dedication is impressive and rare.
4.  My group's task was to inspect hundreds of bed pads for children in orphanages around the world.  Not only was the work oddly relaxing, but it was a great chance to have some conversations with fellow students about social justice issues around the world.  I also was able to silently pray for the children who were receiving this help, which was a really great experience.
Overall, I'm extremely thankful for this opportunity to learn more about a local charity that's helping so many around the world.  I hope that Matthew: 25 looks a bit more into developmental type programs in regions that are impoverished (as opposed to a hand-out model, which doesn't create sustainable change), but their quick and thorough reactions in disaster zones is impressive.  Consider spending some time volunteering with your family—this is definitely a suitable place for kids.  Click here for more information: http://www.m25m.org