Greater Cincinnati Foundation Honors Philanthropists
The Greater Cincinnati Foundation recently honored dynamic people whose commitment to philanthropy is helping to make our Greater Cincinnati community a better place for all of us.
Ed and Carole Rigaud are this year's recipients of the Jacob E. Davis Volunteer Leadership Award, recognizing their leadership and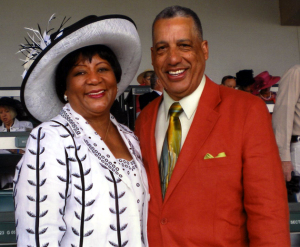 generosity of time toward improving the quality of life in our region. The Award was named in honor of Jacob E. Davis, GCF's first Governing Board Chair and Volunteer Director from 1978 to 1987.
The Rigauds' names are synonymous with generosity and dedication. They have demonstrated these qualities in their professional, volunteer, and family lives. I have been fortunate to have seen Carole's heart in action first hand during my eight year tenure working with Lighthouse Youth Services, one of her charitable causes.
During his 36 years at Procter & Gamble (P&G), Ed became the first African-American line vice president, eventually serving as vice president of government relations in North America. In 1998, he became the first president and CEO of the National Underground Railroad Freedom Center, on loan from P&G. Today, Ed is a co-director of Taft Business Consulting LLC. He is also the president and CEO of Enova Premier, LLC, automotive product supply and services.
Ed's numerous volunteer roles include being a past member of the National Museum and Library Services Board, appointed by President Bush in 2002. His many volunteer activities include Honorary Chairman of the National Underground Railroad Freedom Center, and serving on the boards of the Williams College of Business at Xavier University, and UC Physicians at the University of Cincinnati Medical College.
Carole has a long list of volunteer commitments and awards. She serves on the Lighthouse Youth Services and 4C for Children gala committees. She volunteers for the National Underground Railroad Freedom Center, Lighthouse Youth Services, Advocates for Youth, The Women's Alliance, The Healthcare Connection, and Cincinnati Youth Collaborative. Carole has served as the co-chair of the 2013 National Underground Railroad Freedom Center's International Freedom Conductor Awards and on the boards of GCF, Mount St. Joseph University, Cincinnati May Festival, Dress for Success, The Mercantile Library, Interact for Health, Cincinnati Museum Center, Northern Kentucky University Foundation, and The Center for Holocaust and Humanity Education.
Carole has been honored as an Enquirer Woman of the Year, a Girl Scouts Great Rivers Council Inc. Women of Distinction, and with the Lighthouse Youth Services 2010 Beacon of Light Humanitarian Award.
The GCF honored Foster & Motley Wealth Management with GCF's Bridge Builder Award. The Bridge Builder Award is given each year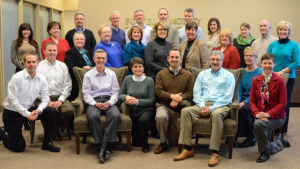 to a professional advisor(s) who has been a supporter of the Foundation in multiple ways over many years.
Foster & Motley, Inc. is an independent SEC Registered Investment Advisor established in 1997. Its focus is to help its clients reach their financial goals. Its team of 32 employees provides the highest quality, customized, fee-only financial planning and investment services. They assist clients in managing well over $950 million in assets and provide comprehensive solutions to their complex financial and investing needs.