Loveland Student Receives National Attention For Volunteer Work
How exciting for Loveland student Mack Pairan (who attends Cincinnati Hills Christian Academy)!  He was honored in Washington D.C. at the Prudential Spirit of Community Awards. Mack was named one of Ohio's top two youth volunteers from the nationwide program honoring young volunteers.
In 2009, Mack began a mission that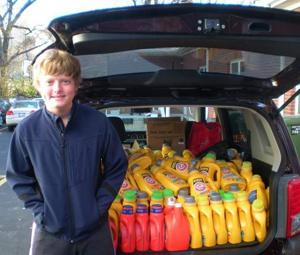 has collected over 7000 toiletry items for people in need. The enterprising then 9-year-old passed flyers out in his neighborhood, an effort that generated some 300 items. And, as is what happens a lot when you give with your heart, he wanted to do more. Mack began hosting three annual collection events.
"No matter what your age or what you have, there is always someone who is less fortunate than you, and we are all here to serve in our own way," said Mack.