40 Cincinnati Students Received Project GRAD Scholarships
It's so great to see organizations, volunteers and professionals all putting their energy together to help young people dream and realize personal success.
Project GRAD is a nonprofit partner of Cincinnati Public Schools whose goal it is to help students succeed in the classroom and in life. More than 2000 students have strengthened their academic skills, their relationships with parents and their self confidence as a result the organization's programs.
And recently, forty 2011 graduates of Western Hills University High School were honored by Project GRAD with Rising Star Scholarships totaling $134,000. Scholarship recipients had a minimum 2.5 cumulative grade point average, completed the college recommended academic requirements and participated in two Project GRAD Summer Institutes.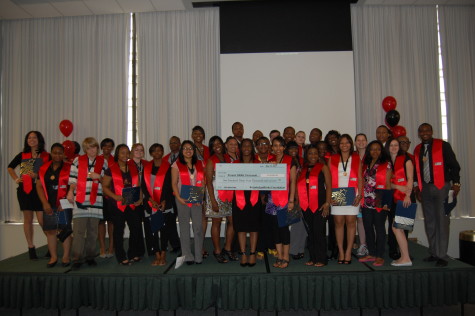 Congratulations to them for all of their accomplishments…and thank you to organizations like Project GRAD for encouraging them to be their best.