A Cincinnati Valentine's Day Card That Gives Back
This Valentine's Day, give a card that gives back. What a special project for these children in Kennedy Heights, teaching them about social responsibility while encouraging their creative minds.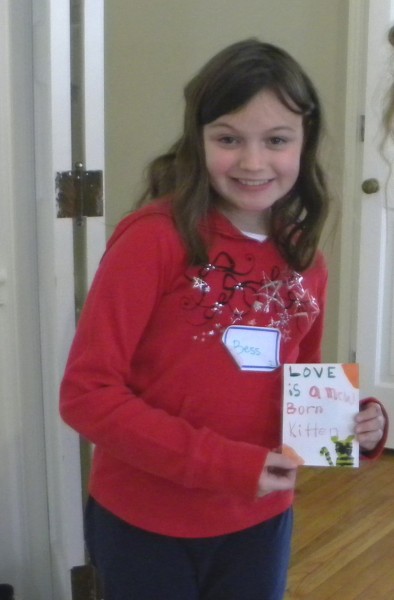 Bess Lindeman, a student at Kennedy Heights Arts Center, suggested a project where kids could create handmade art cards for Valentine's Day, sell them to the public and donate the proceeds to a local charity. She put the word out and the response was, well overwhelming. What a wonderful idea from such a caring and inventive girl.
Kennedy Heights Arts Center teamed up with artist April Cooper and 15 high school volunteers from Ursuline Academy for a day of service on Martin Luther King, Jr. Day. On that day, 35 youth, ages 5 to 12, created three types of cards: watercolors with original poetry, pop-up cards and prints made from etchings on a press. The cards – more than 100 unique varieties – are on sale for $3 each at the Kennedy Heights Arts Center now through Valentine's Day.
The students selected The Caring Place – a food pantry serving families in Kennedy Heights and Pleasant Ridge – as the beneficiary of their proceeds.
So, this Valentine's Day, instead of purchasing a mass-produced card, consider giving one of these unique, handmade cards to your loved ones. Your purchase will support families in need in our community.
Cards may be purchased in the art shop at Kennedy Heights Arts Center, 6546 Montgomery Rd. Hours are Tuesdays through Thursdays 10am – 6pm; Fridays 10am – 5pm; and Saturdays 11am to 4pm. For more information, call 513-631-4278 or visit www.kennedyarts.org.