Boys and Girls Clubs of Greater Cincinnati Honor Youth Of The Year
Congratulations to Javele Jackson, a senior at Western Hills University High School who also spends after school time at the Boys & Girls Clubs of Greater Cincinnati's (BGCGC) US Bank Club.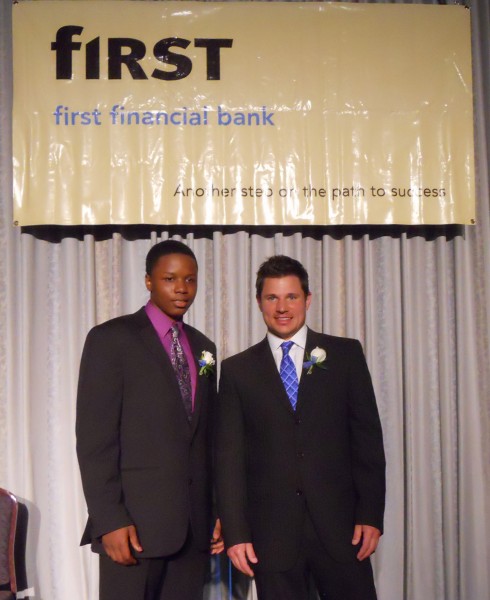 Javele found out at the BGCGC's annual Achievement Luncheon that he was selected as Youth of the Year for his contributions to his family, school, the community and the organization. And what an extra thrill it was for him to have received his award from Nick Lachey!
The youngest of five children, Javele is someone to whom his cousins look up. He speaks to them about having a positive self-image, the negatives of drug use, and taking care of oneself by eating right and exercising. Javele is not just a kind person in the Club, but also at Lee Chapel A.M.E Church where he serves as a Junior Usher and fundraiser. He played basketball at the Club and school until he hurt his knee, but uses his leadership ability to help the younger kids with their basketball fundamentals. Javele said that the BCGCG is "a place where the staff cares about your well being and where there are resources and opportunities that you can't get off the streets." He plans on attending Mt. St. Joseph College to pursue a career as an athletic trainer and nutritionist.
The Boys & Girls Clubs of Greater Cincinnati provide FREE daily meal and afterschool and summer programming for 10,000 children between the ages of 6 and 18 at ten locations in Cincinnati and Northern Kentucky. The organization provides a safe, positive environment focused on enrichment activities that support high school graduation, fitness-for-life and community service.