Celebrating ArtWorks
"ArtWorks taught me to do what you love and love what you do," these are some of the words we heard as we sat in a filled ballroom – all 1100 of us – when we gathered to celebrate the lives and neighborhoods that are positively impacted by one of our region's true gems, ArtWorks.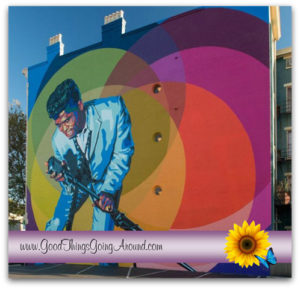 How lucky we are to have such an amazing nonprofit organization in Cincinnati that is using creativity as the backdrop for building more inviting communities and for growing young, impressionable minds in life changing ways.
If you are unfamiliar with ArtWorks, you more than likely know of their work. It is hard to miss. By this summer's end, over 135 larger-than-life murals will decorate 37 of our neighborhoods. And each one being a project built by young, creative and untapped youth – apprentices – working side by side a professional artist. Together they practice problem solving, team work, responsibility, and artistic skills. Through the experience, their potential soars.
Please take a moment to hear a special poem written and shared by Vernon Jackson, former ArtWorks Apprentice, '99.
Additionally, ArtWorks has other innovative programs like the Hero Design Company. Superhero capes are designed at the hands of these young ArtWorks apprentices for children facing emotional, physical and medical hardships. The website talks of this program saying, 'Together, we seek to unity our community and prove that within every child lives a true hero.'
I just love that. Please take a moment to watch the video.
ArtWorks has provided jobs, training and business development support to thousands since it was founded in 1996.  When you drive by one of its murals, think of the youth who painted it, and be proud and inspired by the organization that made it happen.