Cincinnati Area Students Are Spreading Holiday Kindness
How special it was this past week to be at the Anderson Township Target store. A wonderful act of kindness. Over 350 children & adults were shopping with nearly $8000 donated by students of Wilson Elementary, Ayer Elementary and Nagel Middle School. They were purchasing items on 'wish lists' of over 130 families in need who are working to strengthen their relationships and their lives with the help of Beech Acres Parenting Center (BAPC).  Next week over 250 volunteers will help wrap all of those gifts. Beech Acres Parenting Center is a Cincinnati nonprofit that supports parents and caregivers in the most challenging and important job of their lives: raising children today who are able to thrive as capable, contributing, caring adults tomorrow.
I'll post photos of the gift wrapping next week.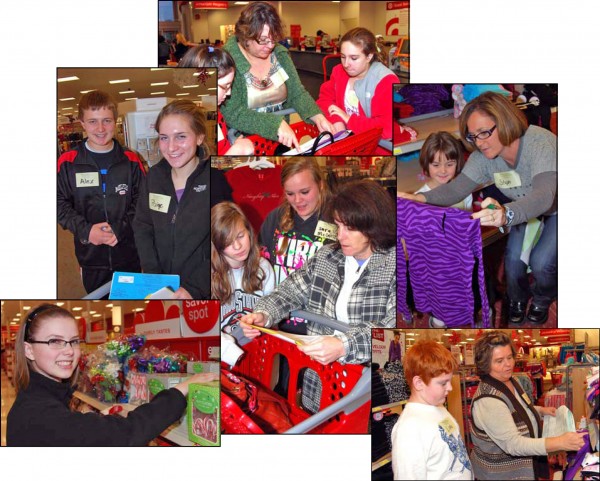 The committee that organized this huge task:
(l to r)
Jennifer Claudy, BAPC development services officer;  Alison Bushman, BAPC board member; Missy Meurer, chair of BAPC Adopt-a-Family Committee; Patrick Nugent, BAPC vice president for development; Kim Koelle, BAPC Adopt-a-Family volunteer; Jen Schlosser, BAPC Adopt-a-Family volunteer and school coordinator